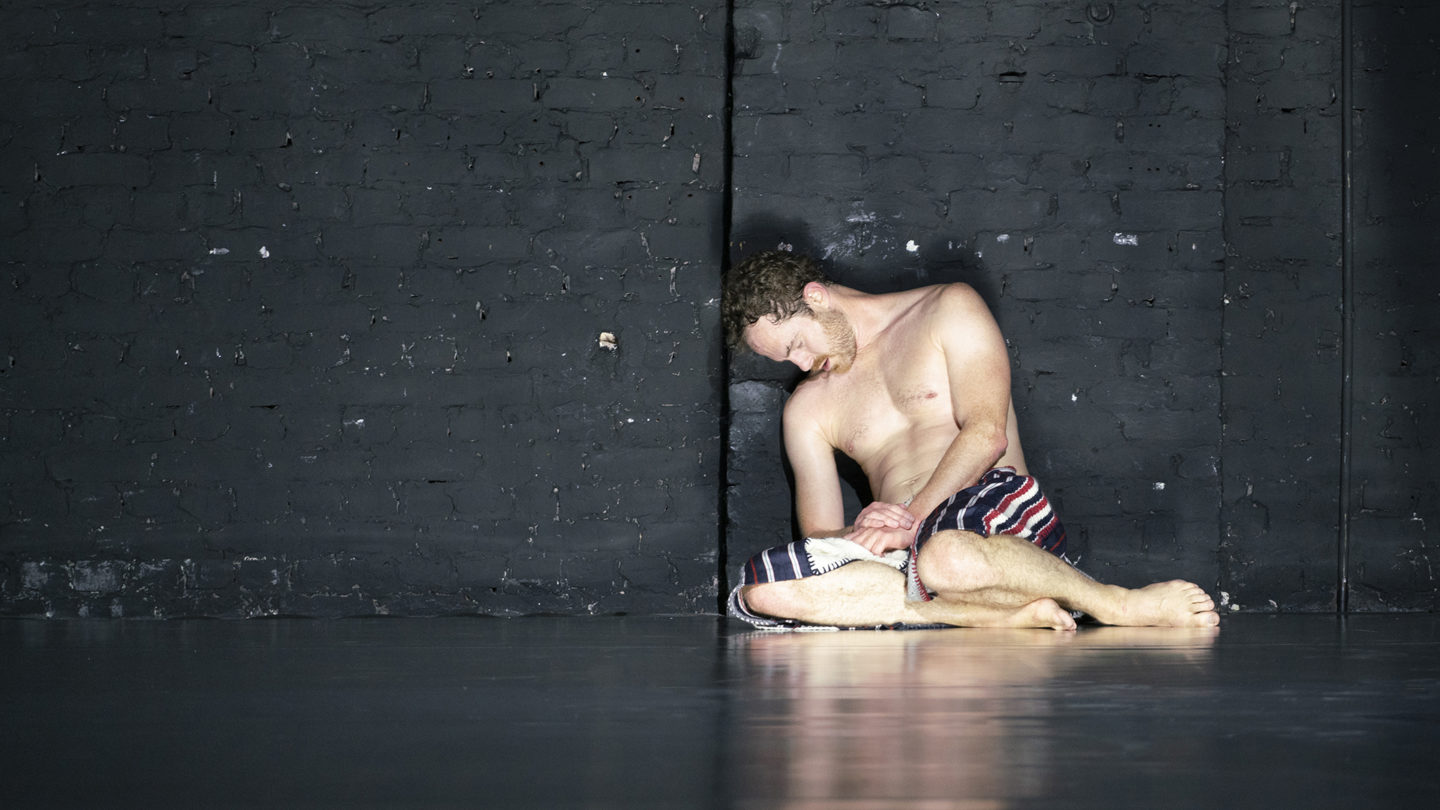 Event Introduction
The body has been described as a dancer's instrument before, but Boris Charmatz's solo performance SOMNOLE takes this notion one step further, his body becoming a musical instrument. Charmatz dances to his own whistle, elevating the themes of his performance.
SOMNOLE depicts the fragile state between asleep and awake, when the body is both passive and active. It examines our involuntary twitching and retreating thoughts in the moments just before sleep. The melodies that escape from Charmatz's lips are like the impulses of the subconscious and are inspired by Ennio Morricone, Billie Eilish, Mozart and even birdsong. 
Whistling is breathing, and Charmatz's breath becomes the minimalist melody of the performance to which his movements must adapt. "This is a tightrope walker's dance, where the body movement affects the instrument," Charmatz has said of the work.
Artist discussion with Boris Charmatz after the performance on 23 Aug. 
Credits:
Choreography and interpretation: Boris Charmatz
Choreographic assistant: Magali Caillet Gajan
Lights: Yves Godin
Costume collaboration: Marion Regnier
Vocal work: Dalila Khatir
with the advice of Bertrand Causse and Médéric Collignon
Sound materials inspired by J.S. Bach, A. Vivaldi, B. Eilish, The Pink Panther, J. Kosma, E. Morricone, birdsongs, G.F. Haendel, Stormy Weather… Full list on borischarmatz.org
General stage manager: Fabrice Le Fur
Light technician: Germain Fourvel
Deputy director [terrain]: Hélène Joly
Direction of productions: Lucas Chardon, Martina Hochmuth
Production managers: Jessica Crasnier, Briac Geffrault
In co-operation with:
Jane and Aatos Erkko Foundation, Dance House Helsinki
Categories
Map
Accessibility
Event Information
Time:

Tue 23.8.2022 19:00

Wed 24.8.2022 19:00

Duration: 60 min

Address:

Dance House Helsinki, Pannu Hall
Kaapeliaukio 3
00180 Helsinki

Tickets:

32 € / 22–29 € (Lippu.fi)