Company Wayne McGregor and Random International: Future Self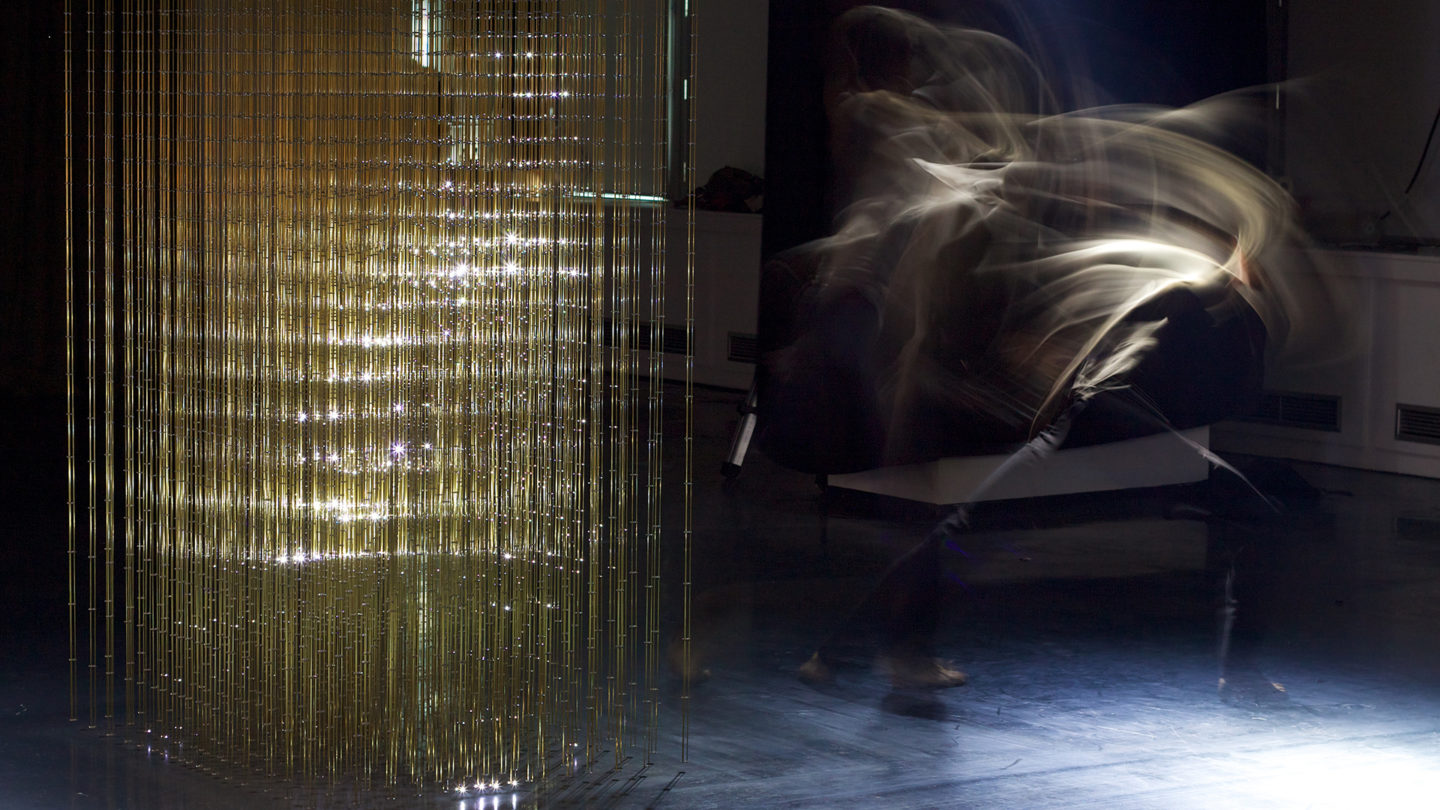 Event Introduction
Future Self is a performative light installation that studies human movement and investigates identity, the relationship we have with our own image and with others. The installation created by Random International is a three-dimensional living sculpture that presents viewers with their full-length body image, three dimensionally distributed as tiny points of light. Capturing, replicating and mapping movements in light, the sculpture reacts to those who surround it with a slight delay in the depiction, offering an encounter with the self-image that is both immediate and ethereal.
Choreographed by Wayne McGregor, two dancers intensely explore the installation, communicating with one another and their own reflections through light as well as the body. Selected members of the audience are also bound together in the moment, as an illuminated presence – another version of themselves. Throughout the performance, music, artwork and the human form are unified into one immediate and emotional experience. A score by composer Max Richter accompanies the work.
More information:
Future Self is a 60-minute installation. You can arrive at the venue between 15:30 and 20:30 only. Company Wayne McGregor's dancers will take part in each performance for around 10 minutes at 15:30, 16:30, 17:30, 18:30 and 19:30. For the rest of the time, the work can be experienced independently and among other participants.
Free admission to the work with any Helsinki Festival 2022 ticket. 
Free admission to everyone on the Night of the Arts 18 August 2022.
Credits:
Choreography: Wayne McGregor
Music: Max Richter
Installation: Random International
Costume designs: Moritz Junge
Costumes originally designed for the production Far
Commissioned and supported by Made, Berlin and Random International
Future Self was first performed by Company Wayne McGregor at Made Gallery, Berlin, on 27 April 2012
In co-operation with:
Jane and Aatos Erkko Foundation, Dance House Helsinki
Categories
Map
Accessibility
Event Information
Time:

17.–21.8. klo 15.30–20.30

Duration: 60 min

Address:

Dance House Helsinki, Pannuhalli
Kaapeliaukio 3
00180 Helsinki