Jubilee + Berlin Horse
Brian Eno Cinema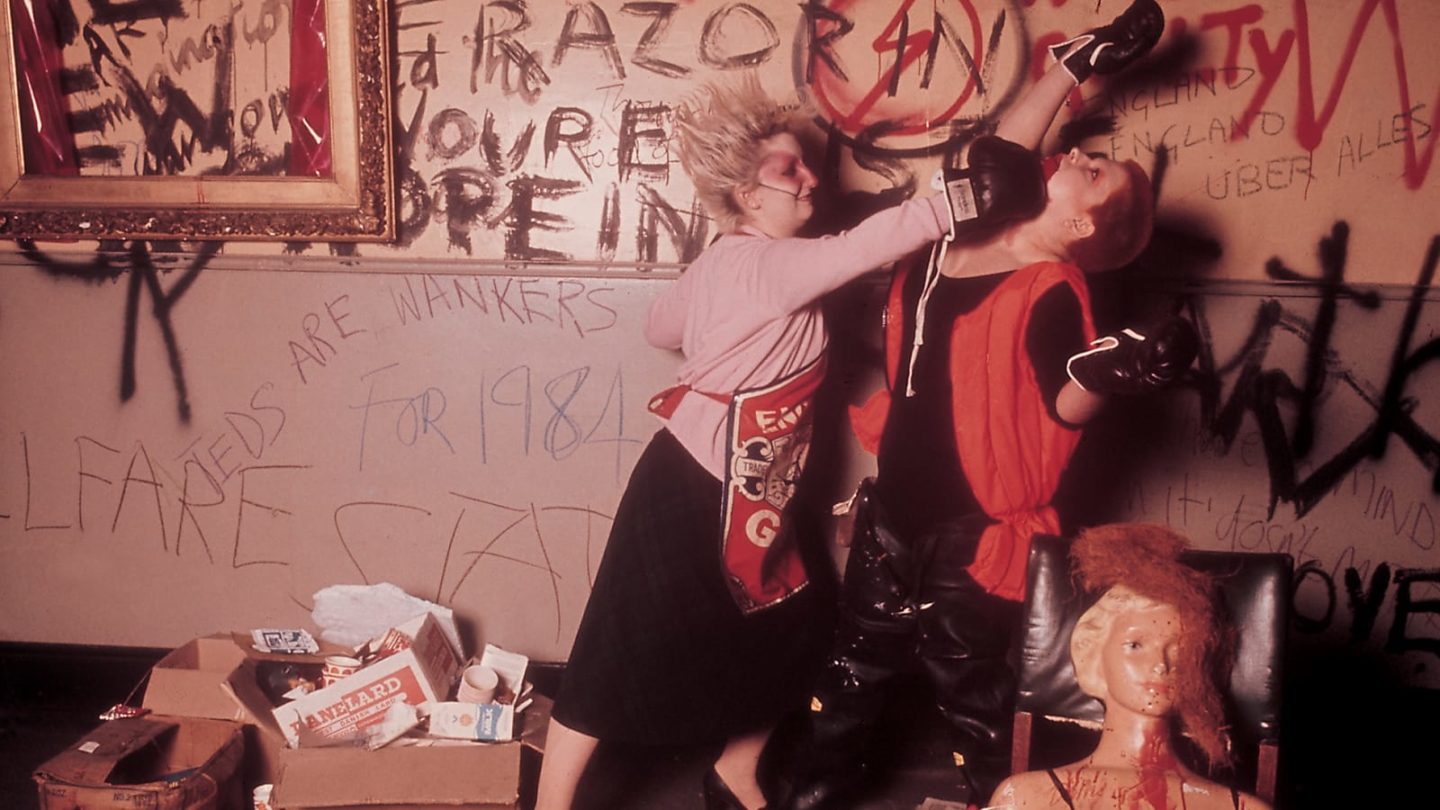 Event Introduction
Known as a visual artist, pop music producer and as a pioneer of ambient music, Brian Eno has a special ability to create spaces and atmospheres with his music. The technology- and future-oriented authors movie soundtracks were published in a collection called Film Music 1976-2020 in 2020. The film series, which is curated on the basis of the collection, reflects Eno's diversity: moving fluently from experimental fiction to thrillers, and from glamrock to documentary. The series is a part of the Helsinki Festival programme.
JUBILEE + BERLIN HORSE
UK 1978 • D: Derek Jarman • S: Jenny Runacre, Jordan, Little Nell, Adam Ant • music by Suzi Pinus, Brian Eno and Chelsea • opening picture Berlin Horse (UK 1970), dir. Malcolm le Grice • 2K DCP • K16 • length combined 110'
In the now cult-famous anarkopunk dystopia, Queen Elizabeth I timetravels to 1970s London. In the film, there is plenty to discover, from cultural influencers (e.g. Adam Ant, Richard O 'Brian) to cameo performances (The Slits, Siouxie and the Banshees) and pop references (The Rocky Horror Picture Show, Psyko). The opening picture for this film is the short film Berlin Horse, in which Eno made his first film score.
Further information and tickets: kinoregina.fi
Categories
Organised events, Cinema, Brian Eno
Map
Event Information
Time:

Thu 2.9.2021 16:30

Sat 11.9.2021 16:50

Duration: 110 min

Address:

Kino Regina
Töölönlahdenkatu 4
00100 Helsinki