Nicholas Collon & Aurora Orchestra: The Rite of Spring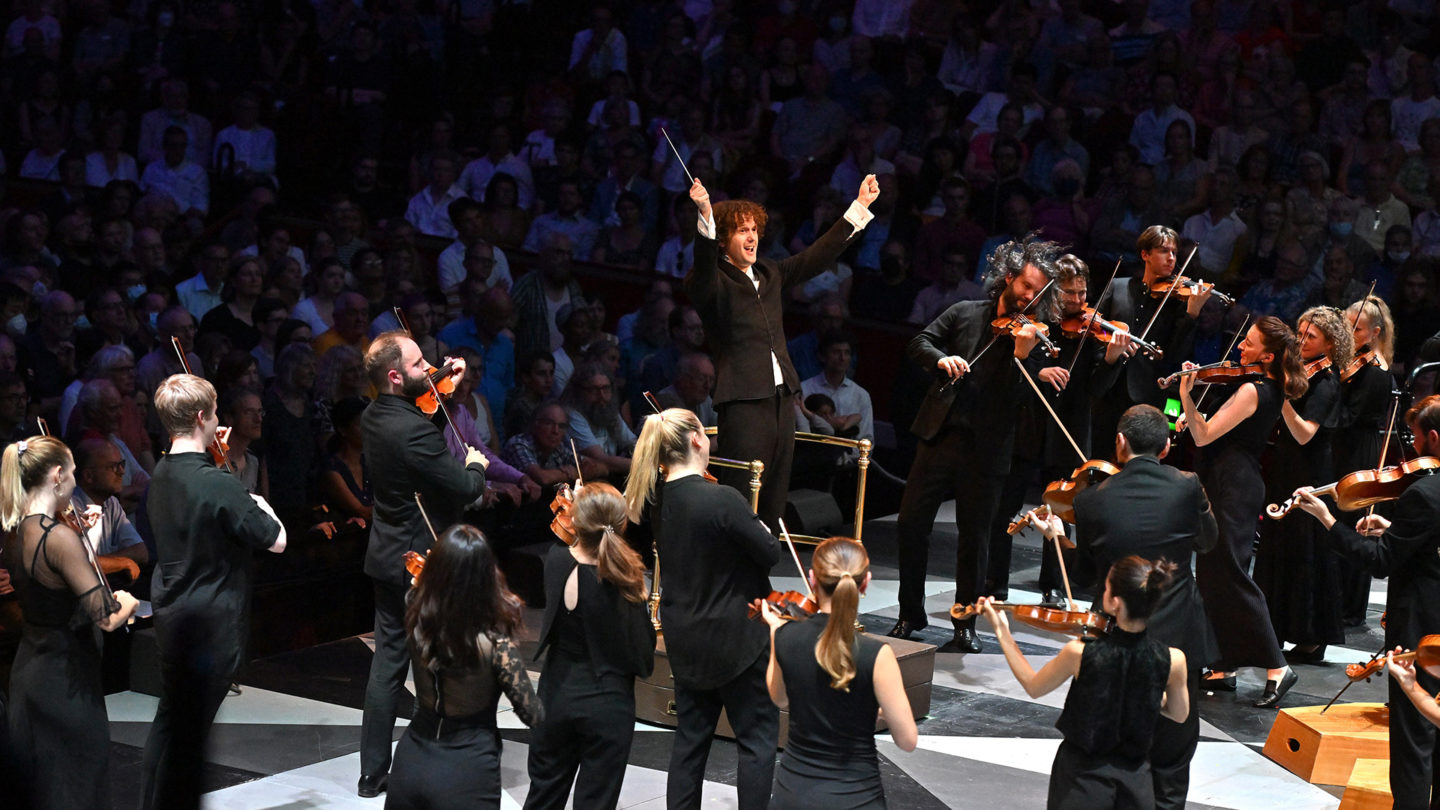 Event Introduction
Conducted by Nicholas Collon, Aurora Orchestra's interpretation of Igor Stravinsky's The Rite of Spring from memory premieres at Helsinki Festival.
The British Aurora Orchestra is an ambitious project by Nicholas Collon, Chief Conductor of the Finnish Radio Symphony Orchestra, combining world-class classical music with visually-impressive stage antics. Founded in 2005, it is the first orchestra in the world to perform an entire symphony from memory.
On Tuesday, 29 August, Aurora Orchestra performs an interpretation of Igor Stravinsky's The Rite of Spring at Helsinki Music Centre. Having premiered in 1913, The Rite of Spring has inspired dozens of multi-artistic productions over a century. The work tears open Western music conventions and still sounds timelessly radical.
Aurora Ochestra's interpretation incorporates the music and musicians into the stage act in a unique manner. Jane Mitchell and James Bonas' visually-impressive direction combines the orchestra playing from memory with video designer Anouar Brissel's projections, lighting and motion in a way that adds an entirely new perspective to Stravinsky's masterpiece.
The first half will feature a comprehensive and exciting introduction to the work, a kind of "living playbill", which has become a trademark of the Orchestra and Nicholas Collon.
Aurora Orchestra (UK)
Nicholas Collon, conductor
Jane Mitchell and James Bonas, direction
Anouar Brissel, video design
Programme:
Introduction, Nicholas Collon & Aurora Orchestra
intermission
Igor Stravinsky: The Rite of Spring
"The most bracing breath of fresh air to invigorate the classical music scene in the past ten years." – The Times
In co-operation with:
Jane and Aatos Erkko Foundation
Categories
Classical and Contemporary Music
Map
Accessibility
Musiikkitalo is fully accessible.
Musiikkitalo's information desk loans wheelchairs.
Accessible toilet facilities can be found on all of the Musiikkitalo's floors.
Accessible parking spots are located on the Q-Park Finlandia parking hall's lowest level, which leads to the Centre's Main Lobby via a lift.
Accessible traffic: Accessible taxis can pick up and drop off customers at Helsinki Music Centre's Mannerheimintie entrance.
Event Information
Time:

Tue 29.8.2023 19:00

Duration: 2h, interval

Address:

Helsinki Music Centre, Concert Hall
Mannerheimintie 13 A
00100 Helsinki

Tickets:

25–125 € (Ticketmaster)