O/Modernt Chamber Orchestra: Cosmic Spaces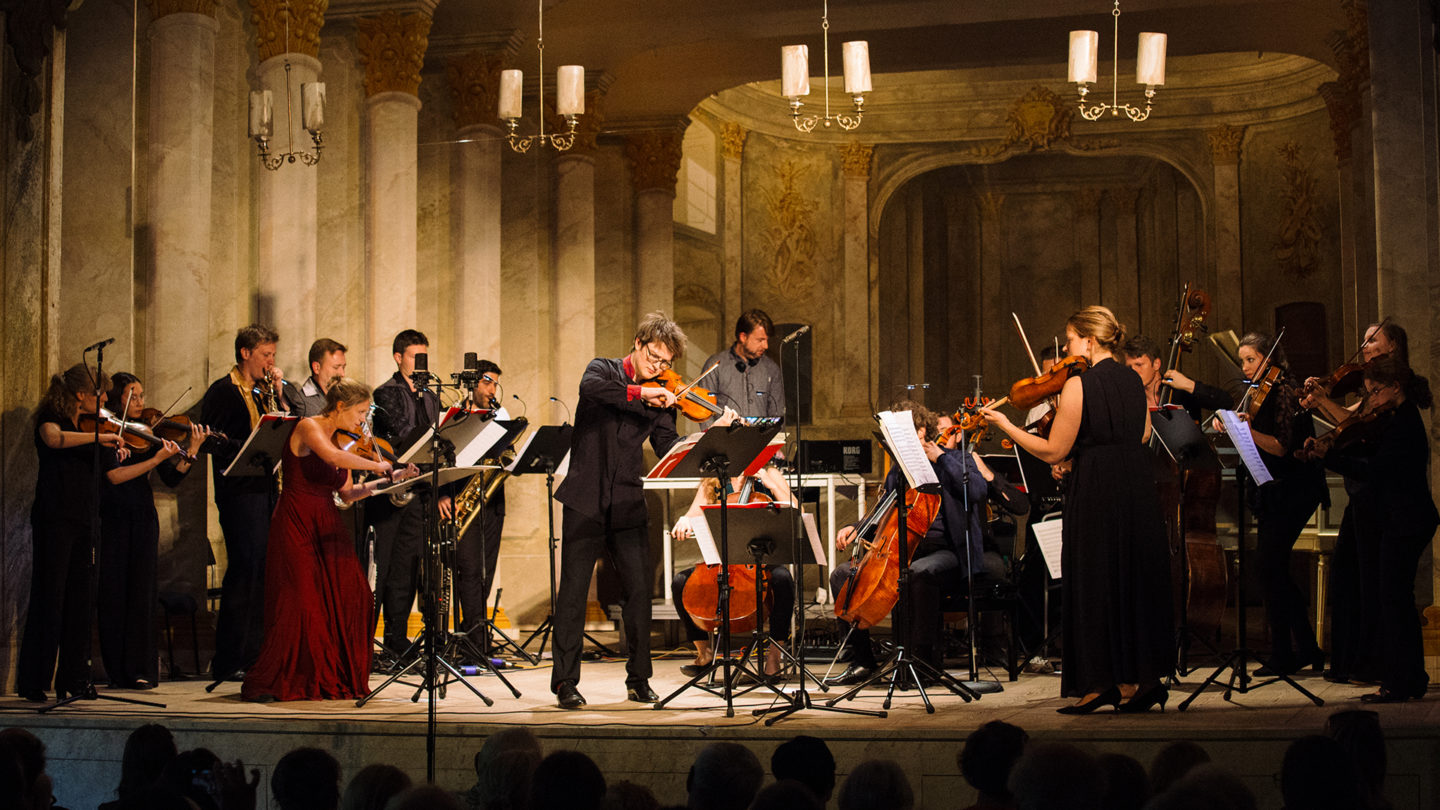 Event Introduction
Violinist Hugo Ticciati devised the praised O/Modernt music concept in 2011, which has since taken the form of a festival, composition competitions and publications. Among the brightest stars of Ticciati's concept is the string orchestra O/Modernt Chamber Orchestra, consisting of top European players. Its programme follows the motto borrowed from composer John Cage: "Invent the past. Revise the future."
The Estonian master composer Arvo Pärt has a special place in the heart of the British violinist now living in Sweden and in the concert of O/Modernt Chamber Orchestra. Pärt's music fits the orchestra's motto, since the composer has both drawn inspiration from the past and set new directions for the future.
The Helsinki Festival concert connects Pärt's works with the music of, for example, British musician Sting and renaissance composer Josquin des Prez.
On stage:
Hugo Ticciati, conductor, violin
Jörgen van Rijen, trombone
Johan Bridger, percussions
O/Modernt Chamber Orchestra:

Violin:
Hugo Ticciati
Victoria Sayles
Emma Purslow
Siljamari Heikinheimo
Zane Kalnina
Kasmir Uusitupa
Edua Zadory
Leena Jaakkola
Linda Suolahti
Viola:
Sascha Bota
Riikka Repo
Frauke Steichert
Francis Kefford
Alexander Pozdniakovas
Cello:
Julian Arp
Claude Frochaux
Edward King
Tatu Kauppinen
Bass:
Jordi Carrasco Hjelm
Iurii Gavryliuk
Programme: 
Hildegard von Bingen: Vos flores rosarum
Arvo Pärt: Fratres
Josquin de Prez /arr. Johannes Marmén: Ave Maria
Luciano Berio: Sequenza V
Arvo Pärt: Vater Unser / arr. for trombone & strings                     
Albert Schnelzer: Apollonian Dances ('Adolescent Apollo')
Arvo Pärt: Darf ich…

Arvo Pärt: Silouan's Song
Josquin de Prez / arr. Johannes Marmén: Mille regretz
Sting / arr. Marzi Nyman: Practical Arrangement
Arvo Pärt: Mein Weg
Iannis Xenakis: Rebonds B
Sting / arr. Alexander Ring: Shape of my Heart
Arvo Pärt: Cantus in Memoriam Benjamin Britten
In co-operation with:
Jane and Aatos Erkko Foundation
Categories
Classical and Contemporary Music
Map
Accessibility
Musiikkitalo is fully accessible.
Musiikkitalo's information desk loans wheelchairs.
Accessible toilet facilities can be found on all of the Musiikkitalo's floors.
Accessible parking spots are located on the Q-Park Finlandia parking hall's lowest level, which leads to the Centre's Main Lobby via a lift.
Accessible traffic: Accessible taxis can pick up and drop off customers at Helsinki Music Centre's Mannerheimintie entrance.
Event Information
Time:

Fri 1.9.2023 19:00

Duration: 2h, interval

Address:

Helsinki Music Centre, Concert Hall
Töölönlahdenkatu
00100 Helsinki

Tickets:

35–65 / 24,5–52 € (Ticketmaster)