Partner Festival: SAMPO Festival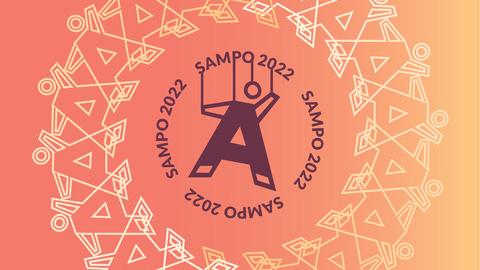 Event Introduction
The sixth SAMPO Festival will be held on August 24–28, 2022!
The International Puppet Theatre Festival brings together a representative number of puppeteers from all over Europe in Helsinki. The event offers puppet theatre lovers and professionals in the field the opportunity to meet, have discussions and take a glimpse on contemporary European puppetry. 
SAMPO Festival, which has established itself in the festival scene of Helsinki, consists of performances for children and adults, workshops, exhibitions, films – both in theaters and parks, in squares and on the streets. This year, for the first time, SAMPO Festival will also spread outside the center of Helsinki.
More info and programnme: sampofestival.fi
SAMPO Festival presents different styles of puppet theatre and transcends the boundaries of art forms. The festival club discusses puppetry, art and life. Come and enjoy the atmosphere at one of Finland's largest puppet theatre events – let puppetry surprise you!
Venues:
Puppet Theatre Sampo, Theater Avoimet Ovet, Annantalo, Theater ILMI Ö, Cinema Orion, Culture centre Stoa, Sellosali (Espoo) and Lilla Villan (Sipoo).
Categories
Event Information
Tickets:

5–20 € (Nukketeatteri Sampo)