Tero Saarinen Company: Transit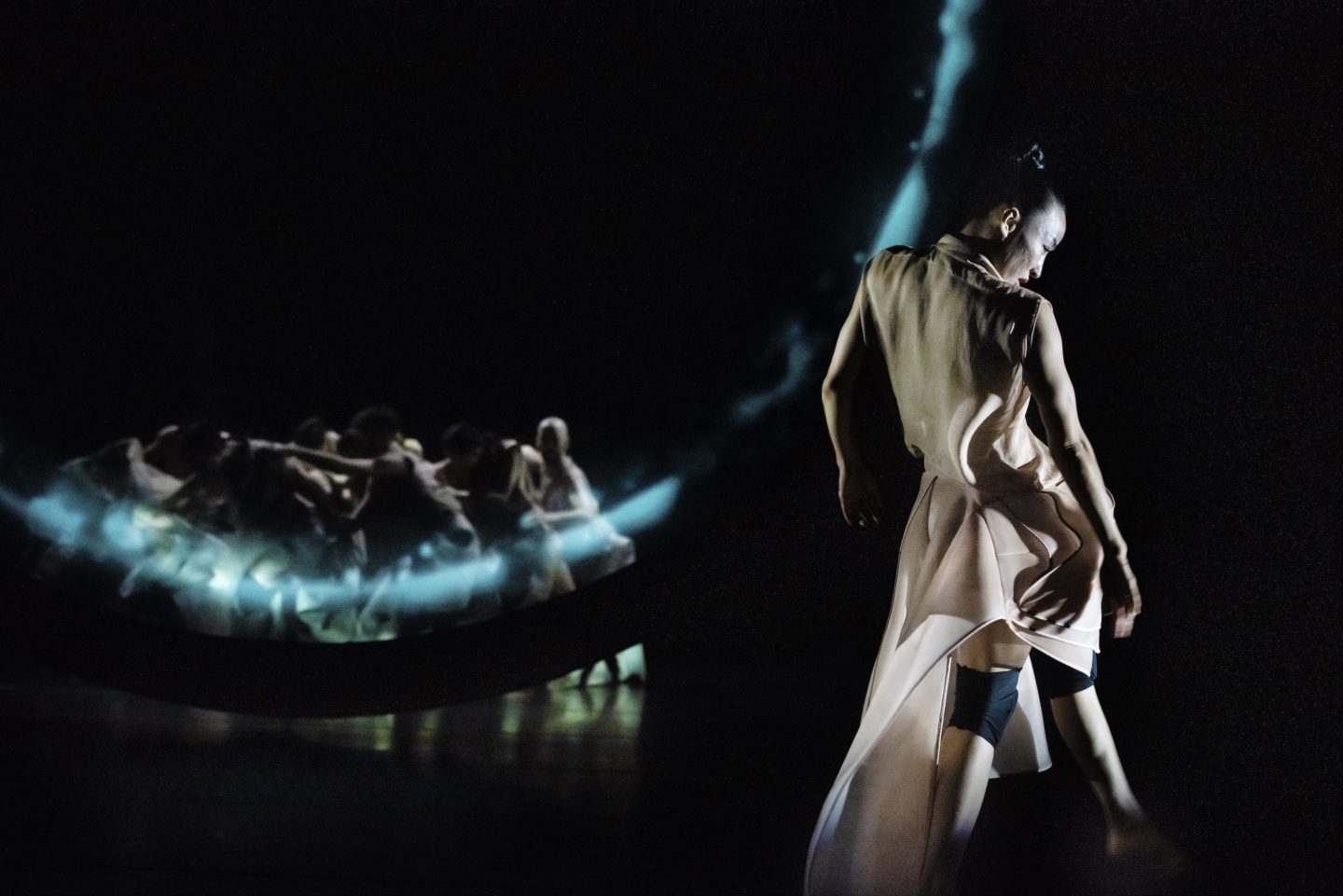 Event Introduction
A comprehensive work of art like no other
A new Tero Saarinen Company work is always an event. Receiving its Finnish premiere at Helsinki Festival is Transit, an expression of choreography that examines our relationship with nature for composer Sebastian Fagerlund's orchestra trilogy Stonework, Drifts and Water Atlas. Fagerlund's music and the powerful movement language of Tero Saarinen's choreography combine with Tuomas Norvio's sound design, Minna Tiikkainen's light design and fashion designer Teemu Muurimäki's costumes as well as a video installation by the award-winning artist duo IC-98. A critic for Sydsvenskan wrote of the premiere at Malmö Opera that the work is above all a comprehensive work of art that is both disturbing and full of hope.
Credits
Choreography & Concept: Tero Saarinen
Music: Sebastian Fagerlund (Drifts, Stonework, Water Atlas)
Video: IC-98: Visa Suonpää, Patrik Söderlund
Lighting design: Minna Tiikkainen
Costume design: Teemu Muurimäki
Sound design: Tuomas Norvio
Choreographer's Assistant: David Scarantino
Animators: Kari Kuusela, Markus Lepistö
World premiere at Malmö Opera on 3 October, 2020. Production by Skånes Dansteater and Tero Saarinen Company.
NB! There is a limited audience capacity on sale for now due to restrictions in Helsinki. If the regulations ease, more tickets will be released  later in the summer!
Categories
Map
Accessibility
Cable Factory's accessibility information can be found here»
Event Information
Time:

Thu 19.8.2021 19:00

Fri 20.8.2021 19:00

Sat 21.8.2021 19:00

Duration: 80 min, no intermission

Address:

Merikaapelihalli, Cable Factory
Tallberginkatu 1
00180 Helsinki

Tickets:

35–119 € (Ticketmaster)

Sold-out