Kalliosali
27.8.2022 klo 19
Hanna Hohti, viola & electronics
Anders Pohjola, sound & electronics
Ohjelma / Programme:
Tine Surel Lange: Ginnungagap (ke.)
Jesper Nordin: As if tied to a string (ke.)
Þráinn Hjálmarsson: Equivocal (ke.)
Perttu Haapanen: intoNations (ke.)
Josefine Opsahl: Seidr (ke.)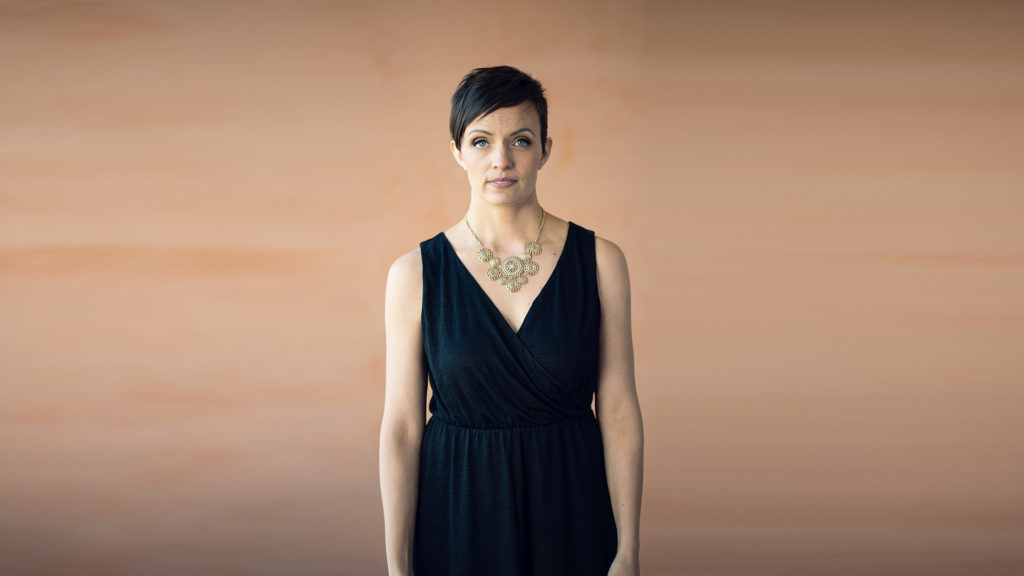 Hanna Hohti, alttoviulu
Hanna Hohti pureutuu taiteellisessa toiminnassaan eri aikakausien ilmiöihin sekä luo monipuolisia konserttisisältöjä ihan kaikille. Hanna on viimeisen vuoden aikana esiintynyt konserttisalien ohella mm. meijerissä, ladossa, leffateatterissa ja teatterin lavalla.
Seidr-konsertin tilausteokset luovat laajan katsauksen elektroniikan käyttömahdollisuuksiin musiikin saralla samalla kun viisi uutta teosta laajentavat pohjoismaisen alttoviulumusiikin ohjelmistoa merkittävästi.
Hanna Hohti on myös nostanut esiin harvinaisempaa kamarimusiikkiohjelmistoa alttoviululle ja pianolle 1900-luvun alun Englannista aikalaissoittimin soitettuna yhdessä pianisti Anna Kuvajan kanssa. Duon ensimmäinen levy julkaistaan alkuvuodesta -23 ja se pitää sisällään musiikkia York Bowenilta ja Rebecca Clarkelta.
Hanna on vuodesta 2017 lähtien laajentanut Tapiolan lähikamarimusiikkitarjontaa pyörittämällä 50-luvun funkkisleffateatterissa Kino Soi! -konsertteja yhdessä Petja Kainulaisen, Markus Hohdin ja Liina-Mari Raivolan kanssa. Kodinomaisissa tiloissa järjestettävissä Kotilo-konserteissa puolestaan yhdistyy yhteiskuntakriittiset puheenvuorot ja kamarimusiikki. Kotilo-konsertteja Hohti on visioinut vuodesta 2020 lähtien yhdessä viulisti Terhi Paldaniuksen kanssa.
Hanna Hohdin toimintaa ovat tukeneet Suomen Kulttuurirahasto, Taike sekä Koneen Säätiö. Seidr-projekti on toteutettu Koneen Säätiön tuella.
Hanna Hohti, viola
Hanna Hohti is an artist who dives into the phenomena of different eras and creates versatile concert contents for everyone. In the past year, alongside with concert halls Hanna has performed in a dairy, a barn, a movie theater, and a theater stage.
The works commissioned for the Seidr concert create a broad overview of the possibilities of using electronics in music, while the five new works significantly expand the repertoire of Nordic viola music.
Hanna Hohti performs rarer chamber music repertoire for viola and piano from early 20th century England together with pianist Anna Kuvaja. The duo plays on gut strings and a 19th century grand piano. Hanna and Anna's first album will be released in the beginning of 2023 and will include music from York Bowen and Rebecca Clarke.
Since 2017, Hanna has expanded Tapiola's chamber music scene by running Kino Soi! concerts in the 1950's movie theater together with Petja Kainulainen, Markus Hohti and Liina-Mari Raivola. Kotilo concerts, organized in homelike spaces, combine critical talks and chamber music. Hanna Hohti has organized these concerts since 2020 together with violinist Terhi Paldanius.
Hanna Hohti's work has been supported by the Finnish Cultural Foundation, Taike and Koneen Säätiö. The Seidr project has been made possible with the support of the Kone Foundation.
Ohjelmaesittelyt / Programme notes:
Tine Surel Lange: Ginnungagap (2022)
This work combines sound exploration and a magical bind rune (combination rune) symbol. The bind rune created for this piece is based on isaR, kauna, and laguR from the Elder Futhark rune alphabet and tells the story of the cosmogenic myth of Norse Mythology.
In the cosmogenic story of Norse mythology life is created in Ginnungagap, the primordial void, as the cold winds of Niflheim (isaR) met with the hot sparks of Muspelheim (kauna), and life (laguR) was created.
This piece is part of my ongoing work with sound choreography, where visual material and/or movements are interpreted sonically. In «Ginnungagap» the performer has specific instructions on what and how to play, all connected to areas of the symbol on the floor – visible to both the performers and the audience. The placement of the performer in the symbol also triggers the opening and closing of gates on six sound files.
Arctic landscapes, surrounding sounds, mythologies, and sound choreography are some of the inspirations that shape the works by the Norwegian composer and interdisciplinary artist Tine Surel Lange (b. 1989, Vesterålen, Norway). Based in Lofoten, Northern Norway, her work is rooted in organic material – with a focus on listening, space, and how connotations color how we listen to and experience art. Lately, she has been focused on sound choreography, 3D sound, sounding objects, sound for scenic productions, and creating conceptual works for sound and image – fascinated by magical realism and the coming doom of the human race.
Jesper Nordin: As if tied to a string (2022)
What would the people who lived in the Nordic countries a thousand years ago have thought about a fiddle player who could summon an invisible orchestra that followed every pitch being played? They would certainly have attributed this to some kind of magic, probably named it Sei∂r since that word meant both magic, string and the act of magically tying something (like the cord of fate).
The "Sei∂r" in this piece is technology instead of magic, and it's based around a technology I have invented called Gestrument (gesture-instrument). This technology allows for performing music within predefined rules controlled by data of some sort. That data can be from a touch screen, a motion sensor or the controls inside of a video game, but here it is actually the sound of the viola that drives the virtual orchestra that is accompanying the soloist – as if it was tied to a string.
Jesper Nordin (born in 1971 in Stockholm) is a leading Swedish composer, and one who has garnered considerable international acclaim in recent years. His music, with its powerful emotional impact and traces of traditional Swedish folk music, rock music and improvised music, is broadcast and performed throughout the world. His music is performed by conductors like Esa-Pekka Salonen, Daniel Harding and Kent Nagano and musicians like Martin Fröst and Pekka Kuusisto. His orchestral pieces have been played and/or commissioned by such orchestras as the Orchestre Philharmonique de Radio France, San Fransisco Symphony Orchestra, Frankfurt Radio Symphony Orchestra, Royal Stockholm Philharmonic and the Swedish Radio Symphony Orchestra.
He is also included in the repertoires of several of the world's foremost contemporary music ensembles, amongst them Ensemble intercontemporain, ensemble recherche, L'Itineraire, Quatuor Diotima, Talea and The San Francisco Contemporary Music Players. His iOS apps Gestrument and ScaleGen are used by musicians and amateurs in many different genres.
Þráinn Hjálmarsson: Equivocal (2022)
Inner life of sound reflected on our perception.
Icelandic composer Thrainn Hjalmarsson, studied composition at Iceland University of the Arts and Royal Conservatoire in Den Haag from 2006–2011.
Critics describe Hjálmarsson's music as "sonic experience that is hard to put into words and oddly addicting." (Jarrett Goodchild – I care if you listen) and one which "[e]verything feels decisive and structured while remaining alive to unexpected details appearing at every moment." (Ben Harper – Boring like a drill).
In his music, the act of listening plays a vital role, where the perception of sound is ever transforming, revealing an obfuscated narrative, unfolding in time.
Perttu Haapanen: intoNations (2022)
intoNations (2022) examines the conspicuous intonations of a few well-known politicians in relation to disturbing contents of their speeches. The melodies and harmonies of the work have been filtered from the speeches of the politicians in question. Heavily amplified pauses between the speakers' words can be interpreted on the one hand as a manifestation of hate purified from the actual speech, but also as a metaphorical attempt to explore what kind of person really appears between the lines.
The sound world of the viola lives on top of this angry context, trying to cope with it, as well as process it in terms of concrete elements, like intonation, rhythmical patterns and pauses.
The piece was commissioned by and dedicated to Hanna Hohti and composed with the support of Kone Foundation and The Arts Promotion Centre Finland.
intoNations (2022) tarkastelee muutamien tunnettujen poliitikkojen huomiota herättäviä äänenpainoja ja puhetapoja suhteessa puheiden häiritsevään ja vihaa levittävään sisältöön. Teoksen melodiat ja harmoniat on suodatettu kyseisten poliitikkojen puheista. Puhujien sanojen väliin jäävät elektronisesti vahvistetut säröiset tauot voi tulkita toisaalta puheesta puhdistettuna vihan ilmentymänä, mutta myös metaforisena yrityksenä tutkia minkälainen ihminen rivien välistä todellisuudessa paljastuu.
Alttoviulun äänimaailma elää tämän vihaisen kontekstin päällä yrittäen selviytyä sen kanssa, sekä käsitellä sitä konkreettisten elementtien, kuten intonaation, rytmien ja taukojen avulla.
Teos on Hanna Hohdin tilaus ja myös omistettu hänelle. Sävellystyötä on tukenut Koneen Säätiö ja Taiteen Edistämiskeskus.
Perttu Haapanen on Sibelius-Akatemiassa ja IRCAMissa opiskellut freelance-säveltäjä, jonka erityinen kiinnostuksen kohde on tekstin, kielen ja musiikin keskinäinen suhde. Hän on saanut innoitusta myös esimerkiksi Annette Messagerin ja Hans Bellmerin nukkeuniversumeista. Vuoden 2015 jälkeen hän on yhdistänyt teoksiinsa visuaalisia elementtejä ja elektroniikka on lisääntyvässä määrin mukana yhä useammissa teoksissa.
Haapasen teoksia on esitetty monissa konserttisarjoissa ja festivaaleilla kuten Wigmore Hall -konserttisarja (Lontoo), Music of Today (Philharmonia Orchestra, Lontoo), Huddersfield Contemporary Music Festival, MaerzMusik (Berliini), Wien Modern, Warsaw Autumn, Ultraschall (Berliini), ISCM, Nordic Music Days, Musica Nova Helsinki ja Musiikin aika.
Huhtikuussa 2019 levy-yhtiö BIS julkaisi Helsingin kamarikuoron levytykset Haapasen sekakuoroteoksista ja levy-yhtiö Ondine 2019 marraskuussa Radion sinfoniaorkesterin levyttämät teokset Compulsion Island (2014), Ladies' Room (2007) ja Huilukonsertto (2018). Vuosina 2009-2013 Haapanen toimi Musiikin aika -festivaalin taiteellisena johtajana. Tällä hetkellä Haapanen on Uusinta Ensemblen taiteellinen johtaja (2017-).
Perttu Haapanen is a freelance composer who studied at Sibelius Academy and IRCAM and whose special interest is the mutual relationship between text, language and music. He has also been inspired by, for example, the doll universes of Annette Messager and Hans Bellmer. After 2015, he has combined visual elements with his works, and electronics are increasingly included in more and more works.
Haapanen's works have been performed in many concert series and festivals such as the Wigmore Hall concert series (London), Music of Today (Philharmonia Orchestra, London), Huddersfield Contemporary Music Festival, MaerzMusik (Berlin), Wien Modern, Warsaw Autumn, Ultraschall (Berlin), ISCM, Nordic Music Days, Musica Nova Helsinki and Music Time.
In April 2019, the recording company BIS released the Helsinki Chamber Choir's recordings of Haapanen's mixed choral works, and in November 2019, the recording company Ondine released the works Compulsion Island (2014), Ladies' Room (2007) and Flute Concerto (2018) recorded by the Radio Symphony Orchestra. In the years 2009-2013, Haapanen was the artistic director of the Music Time festival. Haapanen is currently the artistic director of Uusinta Ensemble (2017-).
Josefine Opsahl: Seidr (2022)
SEIDR work in the intersection between the real and the surreal.
'Seidr' was a type of magic which was practised in Norse society during the Late Scandinavian Iron Age. The practice of seidr is believed to be a form of magic which is related to both the telling and the shaping of the future.
Drawing in the old Norse tradition of 'Seidr' the work unfold around the solo viola as the seidr practitioner. The viola both speak a common (musical) language and master strange rhymes, phrases and spells that evoke the forces of other worlds and dimensions. The seidr practitioner was often times helped in the rituals by villagers singing along with the spells to call upon spirits. In the piece the viola player will be adding voice in short passagers and the use of transfigured voices is prominent in the electronics throughout the piece.
Through the piece the barrier between the 'real world' – represented by the acoustic viola and a 'surreal', mythical, timeless world – represented in the evoked electronics – melts away due to the actions of the viola player being the seidr practitioner.
Josefine Opsahl is a remarkable composer and artist who connects music, art, performance, and spatial elements in her works. She extends her classical training within music and knowledge of its history with her perception of art and her own character into new medias of expression. With a liberating openness to sounds, genre, and the use of electronics, Josefine's works unfold in the intersection between tradition and renewal, expertise and intuition, the score and the improvised in a search for where musical expression, art, society and we ourselves are headed as beings and creators.
Her musical skills, creative approach, and performative qualities on her main instrument the cello have positioned her along with her works and projects as a leading force in the international scene. She has received a number of prizes for her work – latest the Wilhelm Hansen Foundation's Scholarship of Honour 2020, the Léonie Sonning Talent Prize 2021, and Odd Fellow Logen's Scholarship 2021.