Evening of emotional stories at the Museum of Contemporary Emotions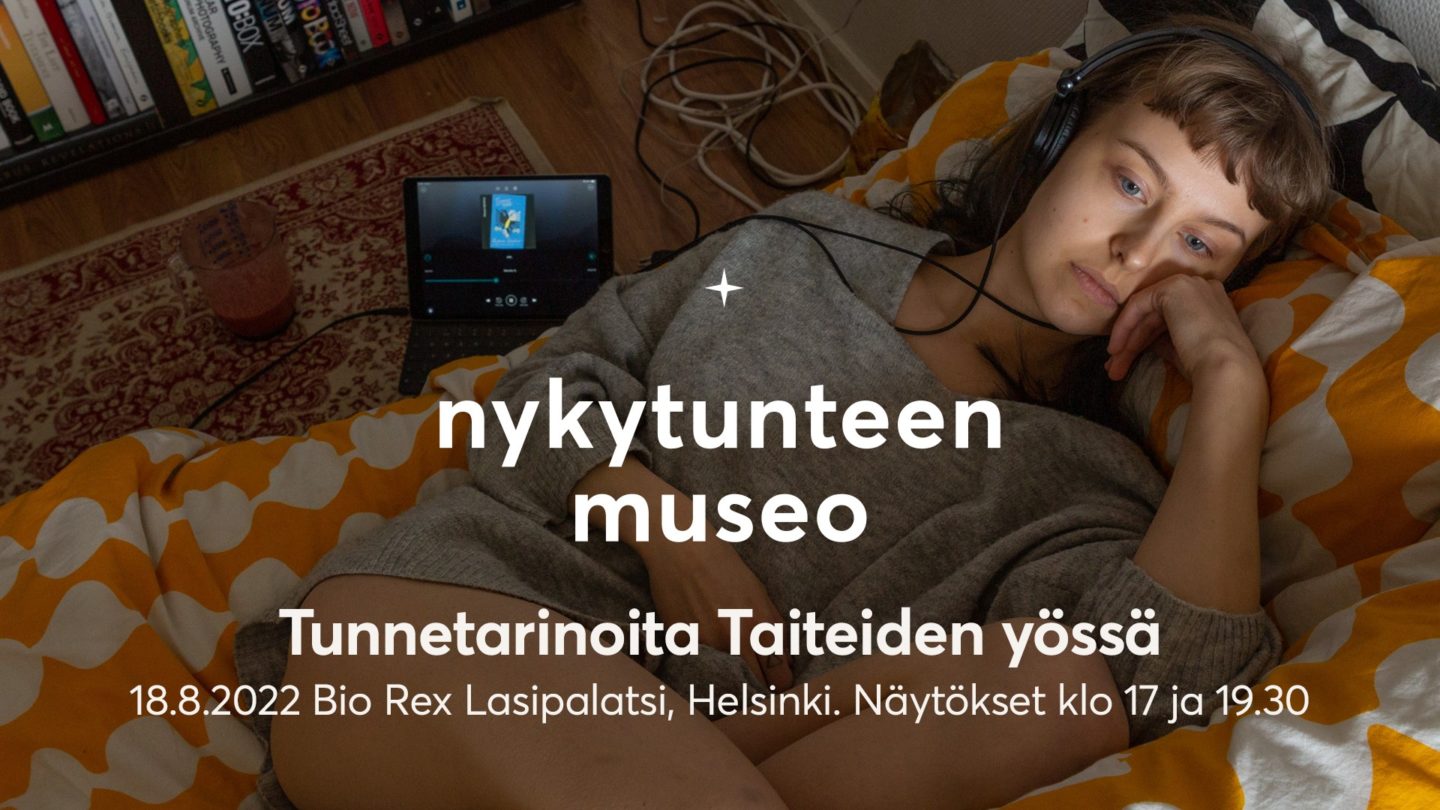 Event Introduction
Museum of Contemporary Emotions – stories of feelings at the Night of the Arts
Remember how you felt when the pandemic closed Finland and transformed everyday life? How did you feel when the state of emergency was declared, events were cancelled or while you were awaiting the results of your first Covid-19 test. When you are looking back now, how do the worst times of the Covid-19 pandemic feel to you? And how have you felt, as in addition to the long-spanning pandemic new crises have challenged our sense of security?
Come and verbalise your own and shared feelings about this exceptional time during the Stories of Emotions Evening on the Night of the Arts in Helsinki. During two performances, Playback Theatre Vox leads us back to the phenomena and emotions of the emergency as well as personal experiences of the audience with the help of letters written at the Museum of Contemporary Emotions. People have written anonymous letters to their future selves at the Museum of Contemporary Emotions, which will publish them with the author's consent.
The Virtual Museum of Contemporary Emotions was established to support the emotions experienced during the pandemic and coping with the crisis. Visitors to the museum go through the phenomena during the emergency and the feelings behind them. The museum is part of the Finland Forward communications package coordinated by the Prime Minister's Office, the aim of which is to strengthen psychological resilience during a crisis.
Playback Theatre Vox is a playback theatre group made up of professionals. The playback theatre is a communal form of applied theatre based on improvisation, which brings true stories told by the audience to the stage.
Performances are in Finnish. Entrance is free of charge. Coffee will be served.
Visit the Museum of Contemporary Emotions and write a letter to your future self.
Categories
Performance, Participate, Gallery / museum, Inside, Theatre, Other programme
Event Information
Organiser:

Valtioneuvoston kanslian Suomi toimii -kokonaisuus & Tarinateatteri Vox

Address:

Bio Rex Lasipalatsi
Mannerheimintie 22-24
00100 Helsinki

Accessibility:

The event is accessible with a wheelchair.

Tickets:

The event is free of charge