Helsinki Festival to expand and fill the city with art on 12 August to 4 September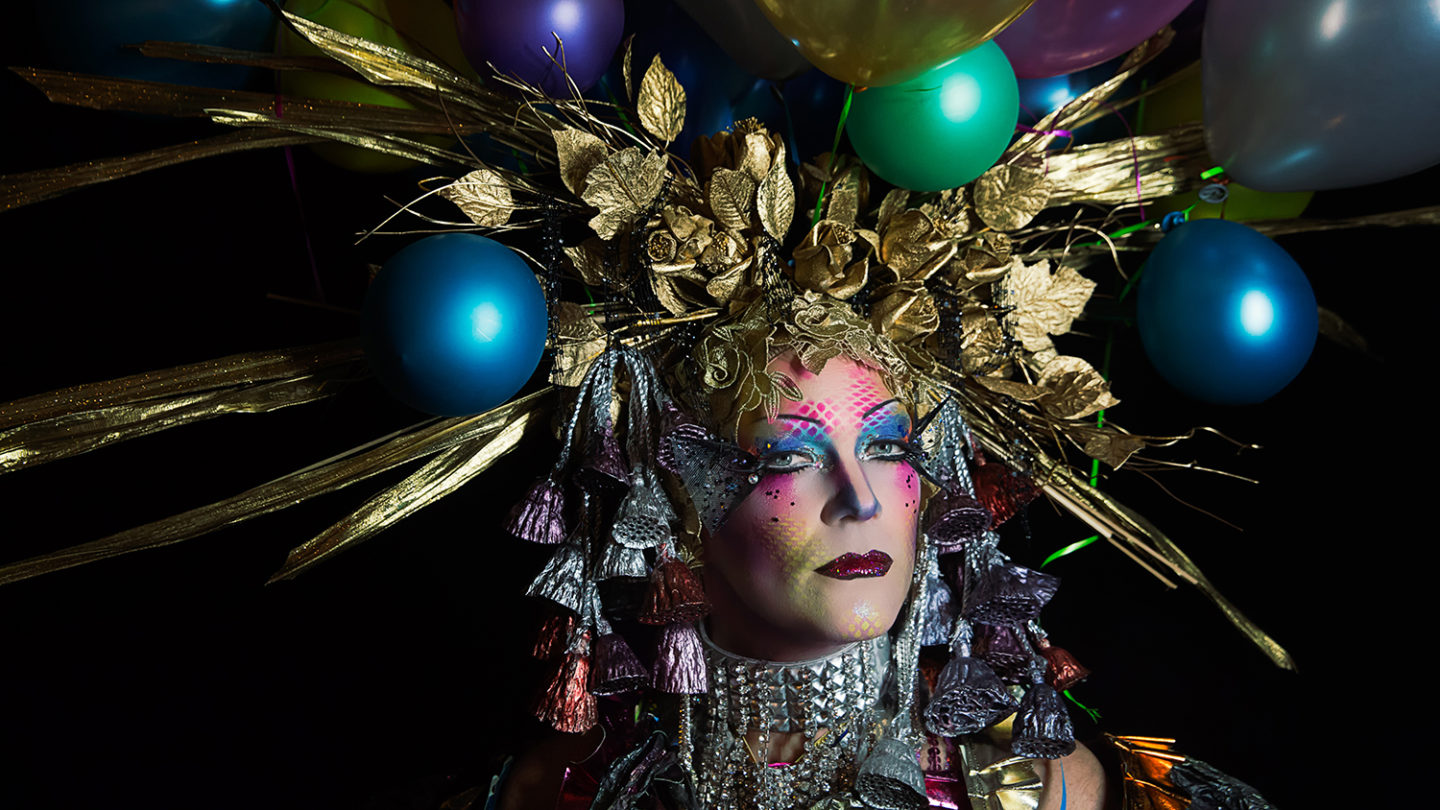 Helsinki Festival will feature a more comprehensive offering of unrivalled art experiences for more than three weeks from 12 August onwards. The Festival's iconic events venue, Huvila, will be given a facelift when a festival park open to the public rises up in the vicinity.
Helsinki Festival will feature cutting-edge dance visits and a host of international line-up of stellar orchestras and artists appearing in Dance House Helsinki, Musiikkitalo and Huvila. Wayne McGregor's, Olafur Eliasson's and Jamie xx's Tree of Codes, the British Chineke! Orchestra and piano virtuoso Daniil Trifonov are among those coming to Helsinki.
"Now that we can finally meet up over art, we wanted to give the public a more extensive festival than ever before. There will be 24 evenings of experiences in Huvila, Musiikkitalo and the recently opened Dance House Helsinki, not to mention city courtyards and street corners," says Marko Ahtisaari, Artistic Director.
The Helsinki Festival programme explores artificial intelligence and the relationship between technology and art in different ways. The Irish conceptual artist Kevin Abosch has empolyed artificial intelligence as a tool create a series of digital works based on the ryijy rugs familiar to Finns. The RYJ series connects to the past and future and will reflected in the visual look and at venues of the Festival.
Taylor Mac, Angélique Kidjo and Kurt Vile & The Violators starring in Huvila
The festival period will be longer than earlier and bring a wide line-up of concerts ranging from soul to indie and from jazz to children's music to the new Huvila. Open to the public, the Huvilaranta waterfront festival park will not only feature restaurants serving food and beverages, but also have a free programme on every day of the Festival.
The concert series in Huvila kicks off with Taylor Mac's A 24-Decade History of Popular Music – Abridged, which through the drag tradition will take the audience on a journey into the history of popular music and civil rights. Other stars appearing in Huvila include Angélique Kidjo, the charismatic Beninese singer-songwriter legend, Robert Finley, master soul musician, Agnes Obel, singer-songwriter who paints a dreamlike and dramatic musical landscape, the US duo Low, who have influenced the music scene for roughly 30 years, and Kurt Vile & The Violators, who are releasing a new album in April.
Finnish front-line names stepping onto the stage in Huvila include J. Karjalainen, Vesta, 22-Pistepirkko and singer-songwriter Yona, whose only joint concert this summer is with the Tapiola Sinfonietta. The names also include Timo Lassy, accompanied by the Vantaa Orchestra, and Ringa Manner and Valtteri Laurell Pöyhönen, accompanied by UMO Helsinki Jazz Orchestra. Yona, Timo Lassy and a host of other artists can also be seen in the Kanssasi keskipenkillä -concert in memory of Pave Maijanen.
Tree of Codes and top contemporary dance experiences in Dance House Helsinki
Besides Huvila, Dance House Helsinki is one of the main Helsinki Festival event venues. Tree of Codes combines Wayne McGregor's language of movement, Olafur Eliasson's visual concept and Jamie xx's music to create a major dance work that touches on all the senses. Random International ja Company Wayne McGregor's interactive Future Self installation, where movement and light meet the music of Max Richter, will also be seen during Helsinki Festival.
Likewise visiting Dance House Helsinki, 10000 gestures by Boris Charmatz is one of the most important contemporary dance performances in recent years. In this work, which finally reaches Helsinki, a group of 25 dancers performs 10,000 gestures without repeating any of them. Complementing this exceptional performance is A Dancer´s Day, a choreographic work that also allows us to take a peek into a dancer's day. The Festival will also feature Charmatz's first solo work SOMNOLE, where the choreographer dances to the accompaniment of his own whistling.
In addition, the Merikaapelihalli at the Cable Factory will also feature the opera performance Sun & Sea, which became an attraction at the 2019 Venice Biennale and which will be performed in partnership with Kiasma as part of the ARS22 exhibition.
Chineke! Orchestra and Mahler Chamber Orchestra among visiting orchestras at Musiikkitalo
The last week of Helsinki Festival will feature a celebration of top concerts in Musiikkitalo. First to take over the Concert Hall, which opens after the organ restoration, will be Chineke! Orchestra. The orchestra soloist, cellist Sheku Kanneh-Mason, melds influences from Shostakovich to Bob Marley on his records, which have reached the top of the British charts.
The Mahler Chamber Orchestra, one of the top names in chamber music, will feature Isabelle Faust and Antoine Tamestit as soloists in Musiikkitalo and Il Giardino Armonico baroque orchestra, which ranks among the best in Europe, will meet top violinist Patricia Kopatchinskaja. On top of this, the Radio Symphony Orchestra will come together with the Musiikkitalo choir and frontline singers to give a concert for peace.
Piano virtuoso Daniil Trifonov will at last be coming to Helsinki Festival to perform his long-awaited solo recital, whereas mezzosoprano Magdalena Kožená, who also performed brilliantly in Kaija Saariaho's Innocence opera, will perform as a duo with pianist Yefim Bronfman in the Festival.
Classical music will also be heard outside Musiikkitalo. Helsinki Chamber Choir will perform a cross-section of choral works from Kaija Saariaho's long career, in the Reconnaissance concert held in Temppeliaukio Church. Hanna Hohti's and Anders Pohjola's electroacoustic Seidr concert in Kalliosali will also feature new Nordic works. Kalliosali will also première Two Phone Calls. Alexei Navalny's and Donald Trump's phone calls about recent history have been used as the material for the documentary performance.
Art Gifts and Block Concerts share joy across the city
The hugely popular Art Gifts and Block Concerts will again delight people across the city in August. There will be 500 Art Gifts for Helsinki residents to book free of charge for their close ones and 50 Block Concerts that housing companies can book to appear in their yards. In addition to the Block Concerts playing in courtyards, some 25 concerts will be performed on street corners to delight passers-by during the Night of the Arts on 18 August. More details on the Night of the Art's programme will be announced in August.
Helsinki Festival's Friends' festivals, Art goes Kapakka, Runokuu, SAMPO Festival, Viapori Jazz, Perttu Häkkinen Foundation's Subculture Day, Helsinki Contemporary Opera Festival and Outsider Art Festival will also offer a broad programme of events.
Helsinki Festival will take place from 12 August to 4 September 2022. The entire festival programme will be posted online at helsinkifestival.fi on Thursday 21 April, and concert tickets will come on sale from 10am via Lippu.fi and Ticketmaster Suomi channels.
Helsinki Festival's main partners are Helsingin Sanomat and Elisa, the sponsor is Accenture and service partners are Aku's Factory, hasan & partners, Heku, Marski by Scandic, PunaMusta and Renault.