Huvilanranta, Helsinki Festival's festival centre, opens already on Friday, 28 July. There will be a varied free programme, including themed club nights, acoustic gigs, children's activities and pop-up events. A changing restaurant selection ensures a wide offering of food and drinks at Huvilanranta.
Last year, Huvilanranta, a large festival centre open to the public, was opened around the iconic Helsinki Festival venue of Huvila. The terrace area, designed by Finlandia Prize for Architecture winners JKMM Architects, opens three weeks before the beginning of Helsinki Festival and remains open until the end of the festival. Huvilanranta also has a Helsinki Festival service desk that sells tickets to the festival concerts and performances.
Huvilanranta is open:
28.7.–16.8. Mon-Fri 15–23 / Sat-Sun 13–23
17.8.–3.9. Mon-Sun klo 13–23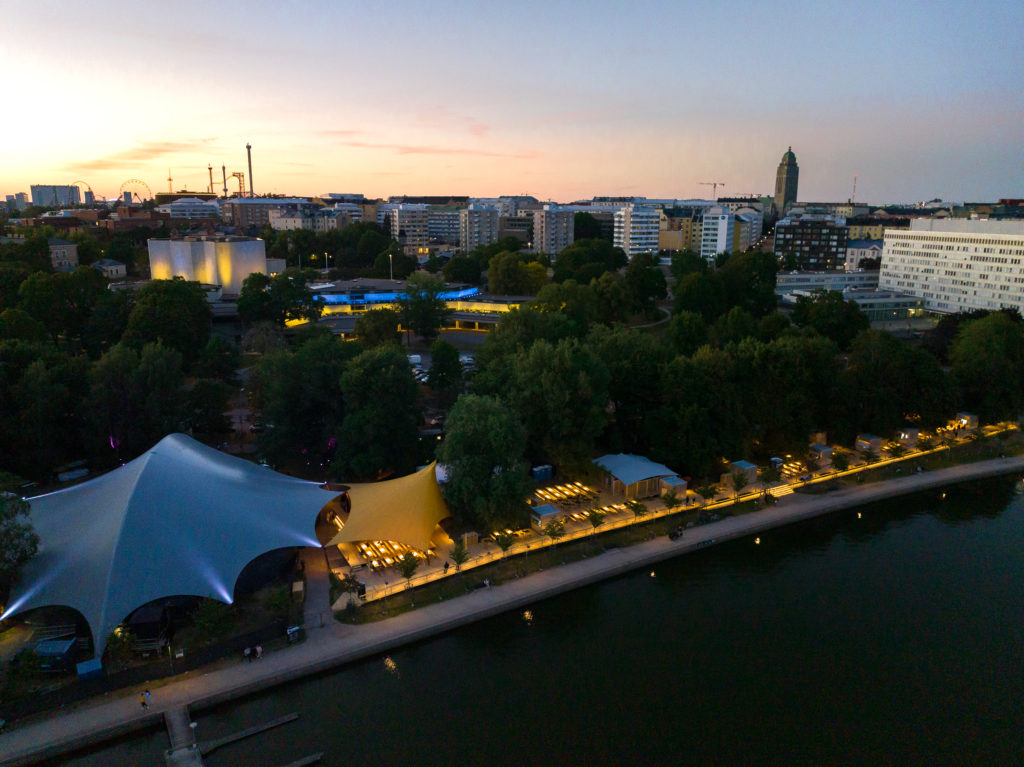 Changing restaurant selection and tailored taste experiences
The food and drink selection of the Huvilanranta grand terrace is the responsibility of a range of several restaurants with menus tailored for Huvilanranta. From the opening of the terrace until the start of Helsinki Festival, that is, 28 July – 16 August, visitors to Huvilanranta will be served by Satama Bar & Bistro, chosen as Helsinki's best lunch restaurant, Just Vege, famous for ample and filling vegan dishes, and Korean street dining restaurant POCHA!.
The restaurant selection changes on the Night of the Arts, 17 August, which kicks off Helsinki Festival, and taste experiences at Huvilanranta will be served up until the end of the festival by Moroccan restaurant Casa Moro and wild food specialist Skutta. Bar Pommes Frites Powered by Mummon continues to serve surprising French fries dishes for as long as the terrace is open.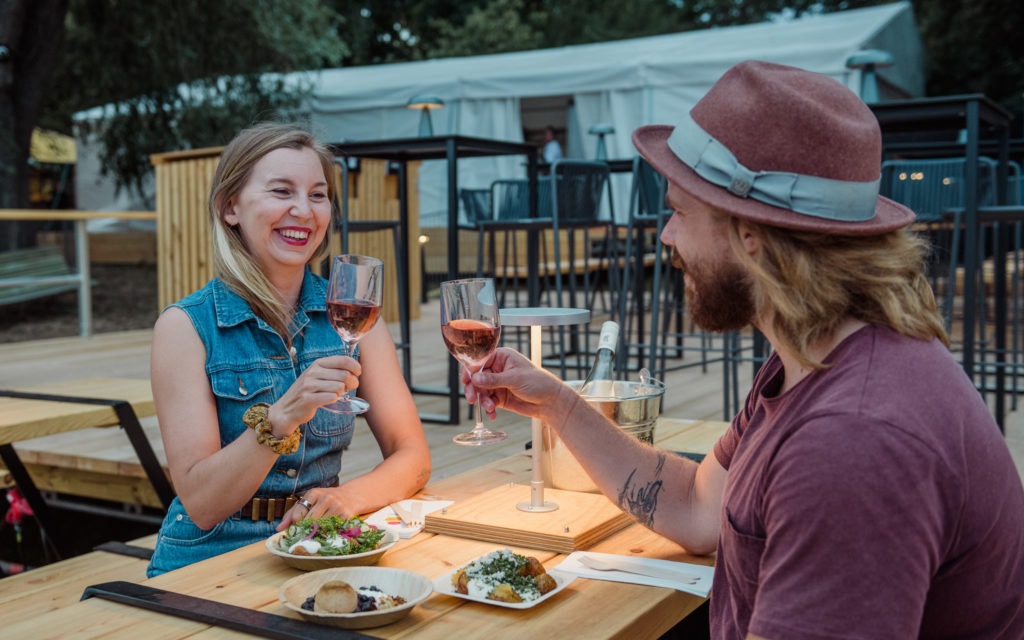 Huvila
Huvila is Helsinki Festival's dedicated festival hub and a unique cross between a concert hall and a traditional festival marquee. Designed by architect Roy Mänttäri, the tent has been erected by the Tokoinlahti bay every year since 1995.
The tent comprises an atmospheric restaurant, the perfect place for enjoying the August nights pre and post-concert.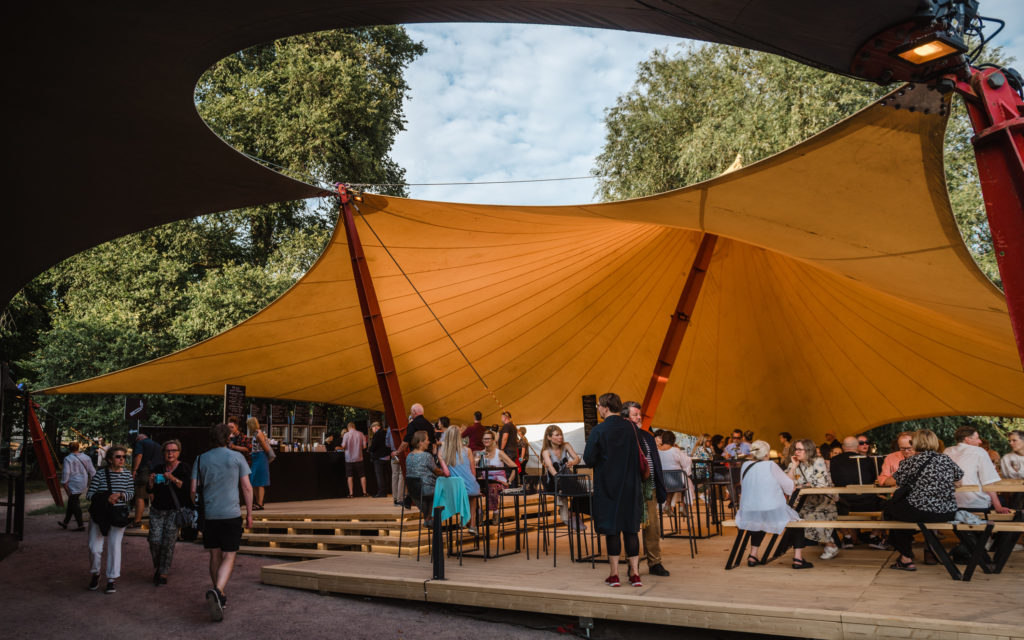 Further information
Events at Huvila are for adults aged 18 and over. The age restriction does not apply to daytime concerts and children's events.
The performances start at 19:00 and finish no later than 22:00. Check the schedule and individual concert information on our programme page »
Address: Eläintarhantie 8, 00530 Helsinki
Accessibility
Disabled parking: Disabled parking is available, however, please contact us in advance to make arrangements.
Disabled access: Ramped access at main entrance. Box office fully accessible.
Disabled toilet (please note that the toilet is not fitted with an alarm).
Wheelchair seating. Accompanying assistant addmitted without extra charge. Seating is sold through telephone sales at 0600 900 900 and web at lippu.fi.
Induction loop.
Grounded outlet available in the seating area.
EcoCompass
Helsinki Events Foundation utilises the EcoCompass environmental management system to develop ecological sustainability. The first audit was done in autumn 2020. We focus on circular economy and organising events in a carbon-neutral way, and we select the environmentally-friendly option whenever possible. Huvila plans, monitors and develops its environmental responsibility with the help of the EcoCompass system.