Huvila is Helsinki Festival's dedicated festival hub and a unique cross between a concert hall and a traditional festival marquee. Designed by architect Roy Mänttäri, the tent has been erected by the Tokoinlahti bay every year since 1995.
The tent comprises an atmospheric restaurant, the perfect place for enjoying the August nights pre and post-concert.
The Huvila Festival Tent will expand to Tokoinranta waterfront park for the duration of the Helsinki Festival, 12 August to 4 September. The Huvilanranta area will be open to the public and will stage not only an extensive selection of food and beverages, but also a free festival programme.
Savour the flavours of late summer in the Huvila tent and the Huvilanranta area.
This summer, the best picks of the harvest season will be served at Huvila. There will be fish and vegetarian dishes, desserts and a high-quality selection of beverages. The Huvila pop-up restaurant will be open even before the concerts start.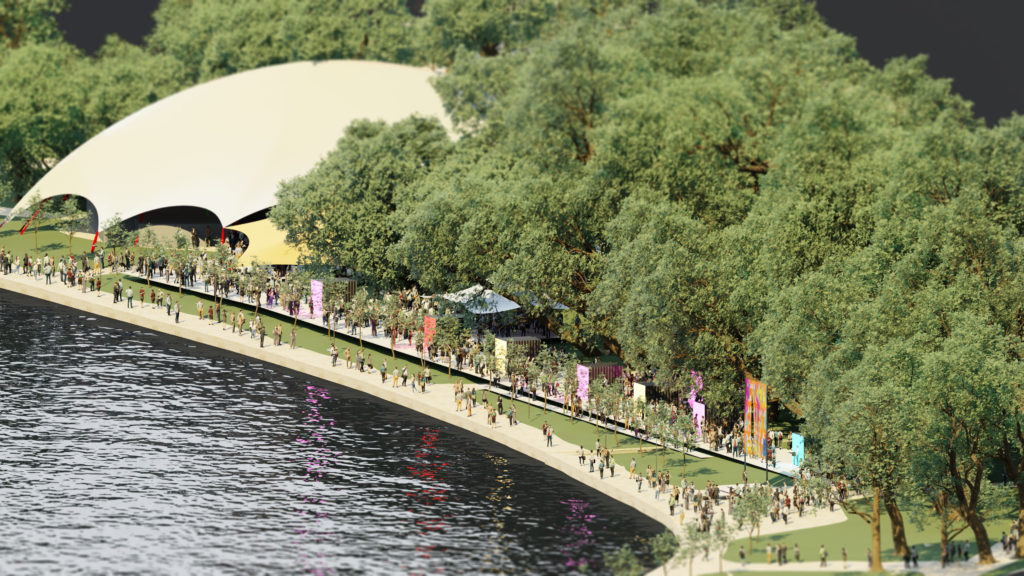 The restaurant is run by a forerunner in dining experiences, Food Camp Finland, whose acclaimed chefs have designed a unique menu. You can order a one or several-course dinner when you buy the ticket. We will reserve a separate table area for those who order their dishes in advance. The reservation is valid from the moment the doors open until the concert begins.
You can also buy the food on location or pick up a snack from the bar to enjoy during the concert.
Huvila Festival Package
For groups and corporate. Includes the menu and ticket for the evening's concert: price €145 + VAT 24%. Bookings to myynti@foodcampfinland.fi or tel. 044 335 3098.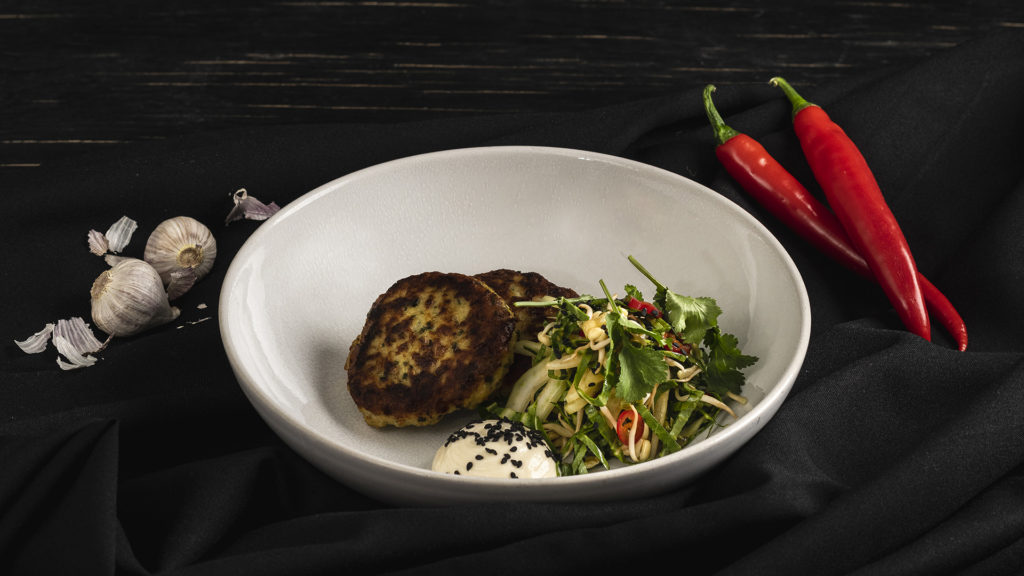 Starters station
Roasted cauliflower and curry L, G
Smoked vendace, soured cream and pickled cucumber L
Summer potatoes, horseradish and whitefish roe L, G, M
Main dish served at food station
Crispy fishcake, Pak choi and sesame mayonnaise M
or
Forest mushroom barley risotto and mushroom muesli L
Dessert
Cep praline parfait, blueberry coulis and spruce crumble L
Further information
Events at Huvila are for adults aged 18 and over. Younger guests can be admitted provided they are accompanied by a guardian. The age restriction does not apply to daytime concerts and children's events.
The performances start at 19:00–20:00 and finish no later than 22:00 on weekdays and 23:00 on weekends. Check the schedule and individual concert information on our programme page »
Address: Eläintarhantie 8, 00530 Helsinki
Accessibility
Disabled parking: Disabled parking is available, however, please contact us in advance to make arrangements.
Disabled access: Ramped access at main entrance. Box office fully accessible.
Disabled toilet (please note that the toilet is not fitted with an alarm).
Wheelchair seating/event: 4 (more seating may be available depending on the nature of the show). Accompanying assistant addmitted without extra charge.
Induction loop.
Grounded outlet available in the seating area.
EcoCompass
Helsinki Events Foundation utilises the EcoCompass environmental management system to develop ecological sustainability. The first audit was done in autumn 2020. We focus on circular economy and organising events in a carbon-neutral way, and we select the environmentally-friendly option whenever possible. Huvila plans, monitors and develops its environmental responsibility with the help of the EcoCompass system.