Helsinki Festival celebrated with hundreds of events across the city and at the new Huvilanranta festival park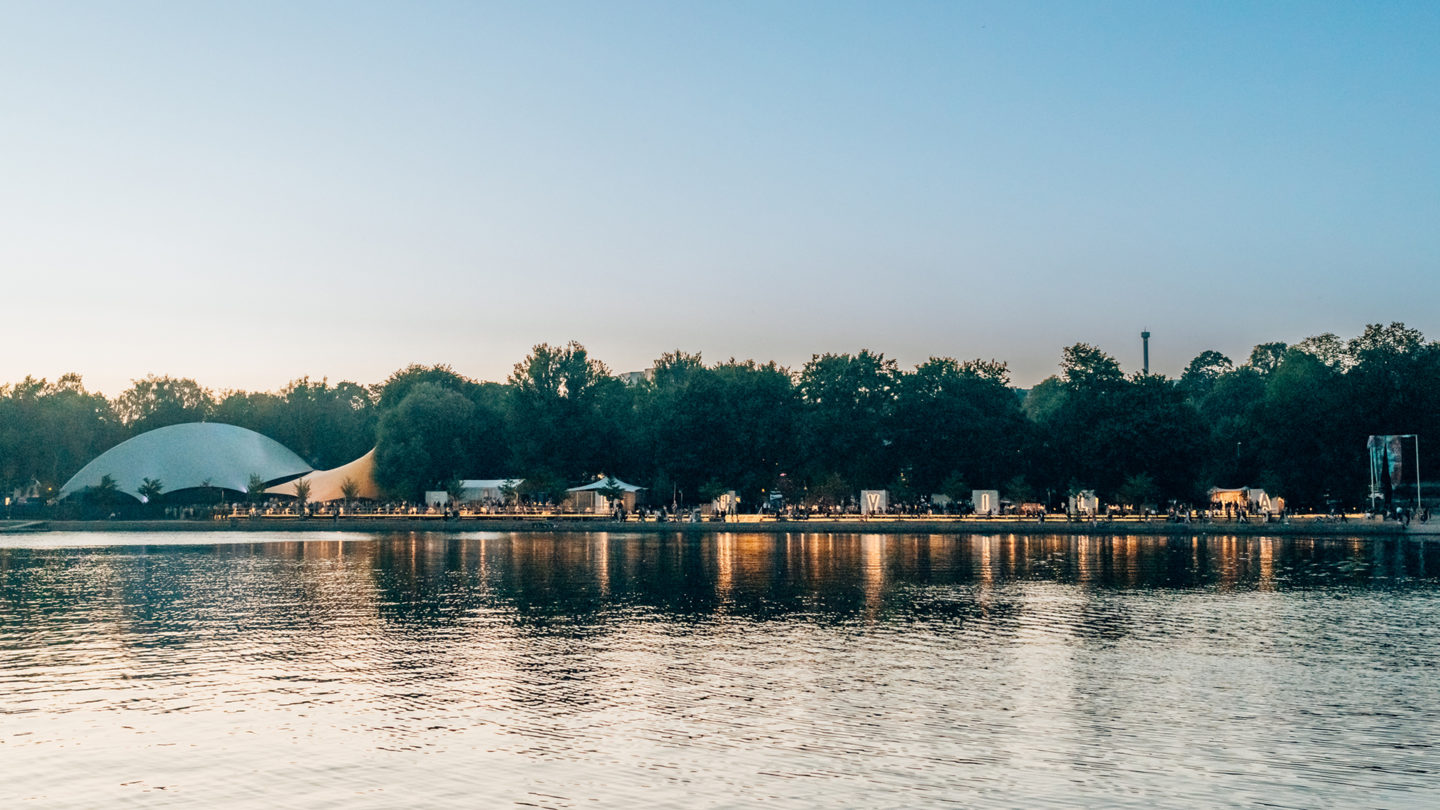 The Helsinki Festival ended at the weekend. It featured hundreds of events, including the Night of the Arts programme, which made a much-anticipated comeback, and several world and Finnish premieres. The new Huvilanranta terrace area attracted an estimated 50,000 visitors and will be built next to Huvila again next year. Marko Ahtisaari will continue as the Festival's Artistic Director until 2024.
Helsinki Festival was celebrated for over three weeks between 12 August and 4 September. Many of the events in the abundant festival programme took place at Huvila, Helsinki Music Centre, Dance House Helsinki and Cable Factory. After a two-year break, the Night of the Arts made its much-anticipated return and spread a great atmosphere across the city.
Festival highlights included international top-level performances by artists such as Wayne McGregor, Olafur Eliasson and Jamie xx's Tree of Codes and Boris Charmatz's 10000 gestures at Dance House Helsinki and Chineke! Orchestra with soloist cellist Sheku Kanneh-Mason at the Music Centre. In addition to numerous Finnish premieres, the Festival saw some world premieres including Holly Herndon's first public performance in IP and Two Phone Calls by Tuomo Rämö and the working group.
Huvila's concert series included a record 25 concerts, including Angélique Kidjo, Tinariwen, J. Karjalainen and Kurt Vile & The Violators. Taylor Mac, Arooj Aftab, Lucy Dacus and Agnes Obel performed in Finland for the first time and received a rapturous welcome. The renovated Huvila was complemented by the Huvilanranta festival park, designed by JKMM Architects, which was the venue for DJ gigs and other events open to the public every day during the Festival. Huvilanranta attracted about 50,000 visitors and will also add to the festival experience next year.
The Night of the Arts also brought together tens of thousands of art enthusiasts, and there was a monument for extinct species, Comrades Against Extinction by Jonas Staal and Radha d'Souza, on Kansalaistori Square. People local to Helsinki could also enjoy 25 Street Corner Concerts and 50 Block Concerts. Almost 300 Art Gifts were also distributed during the Festival; anyone could give a surprising artistic experience to a loved one. The exact number of festival visitors will be confirmed later, but it exceeded its target of more than 200,000 visitors.
The late-summer programme was enriched even further by Helsinki Festival's partner festivals Poetry Moon, Outsider Art Festival, Perttu Häkkinen Foundation's subculture day, Viapori Jazz, Helsinki Contemporary Opera Festival, Art goes Kapakka and Sampo Festival.
The festival programme was made possible by numerous partners. Helsinki Festival's main partners are Helsingin Sanomat and Elisa, sponsored by Accenture, and the service partners were Akun tehdas, hasan & partners, Hartwall, Heku, Marski by Scandic, PunaMusta and Renault. The festival is supported by the City of Helsinki and the Ministry of Education and Culture, and international orchestra and dance performances by Jane and Aatos Erkko Foundation.
The next Helsinki Festival will take place in August 2023. Marko Ahtisaari will continue as the festival's Artistic Director for the next two years, covering the 2023 and 2024 festivals.