Conducted by Nicholas Collon, Aurora Orchestra's interpretation of The Rite of Spring receives its world premiere in August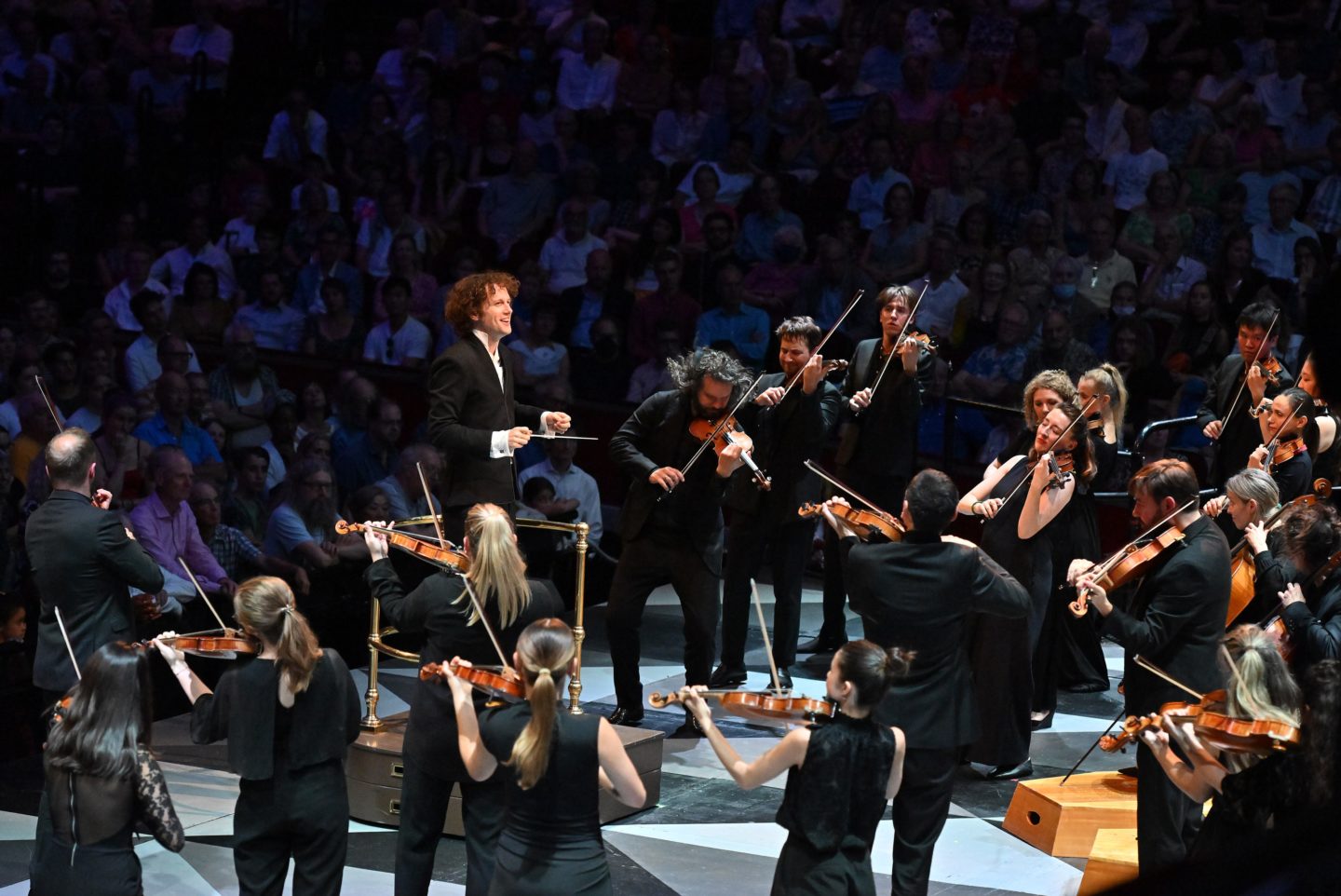 Aurora Orchestra, one of the most innovative ensembles in classical music, will perform Igor Stravinsky's iconic The Rite of Spring from memory at Helsinki Music Centre on 29 August. The performance is part of the Helsinki Festival programme, and its tickets are now on sale through Ticketmaster.

The British Aurora Orchestra is an ambitious project by Nicholas Collon, Chief Conductor of the Finnish Radio Symphony Orchestra, combining world-class classical music with visually-impressive stage antics. Founded in 2005, the orchestra shares an appetite for adventure and a broad artistic horizon. In 2014, Aurora Orchestra became the first ensemble in the world to perform an entire symphony from memory.
"The most bracing breath of fresh air to invigorate the classical music scene in the past ten years." – The Times
Nicholas Collon has been the Chief Conductor of the Finnish Radio Symphony Orchestra since September 2021. The London-born Collon studied the violin, viola and organ, and previously worked as Chief Conductor of the London Philharmonic Orchestra and Residentie Orkest The Hague, among others.

On Tuesday, 29 August, Aurora Orchestra performs an interpretation of Igor Stravinsky's The Rite of Spring without notes and entirely from memory at Helsinki Music Centre. Having premiered in 1913, The Rite of Spring has inspired dozens of multi-artistic productions over a century. The work tears open Western music conventions and still sounds timelessly radical.

The production of the performance that is comparable to orchestral theatre brings the music and musicians to the forefront in a unique manner. Jane Mitchell and James Bonas' visually-impressive direction combines the orchestra playing from memory with video designer Anouar Brissel's projections, lighting and motion in a way that adds an entirely new perspective to Stravinsky's masterpiece. The first half will feature a comprehensive and exciting introduction to the work, which has become a trademark of the Orchestra and Nicholas Collon.
Nicholas Collon & Aurora Orchestra: The Rite of Spring is the first programme publication for Helsinki Festival 2023.

Nicholas Collon & Aurora Orchestra (UK): The Rite of Spring at Helsinki Music Centre on Tuesday, 29 August 2023 at 7 p.m. Tickets starting from €25–120 at ticketmaster.fi. Helsinki Festival gift cards are also being sold for the first time, valid for yet unpublished Huvila concerts. Gift cards are sold at lippu.fi