Huvila will host the concerts of e.g. Imany and Johnny Marr as well as several Finnish artists celebrating special days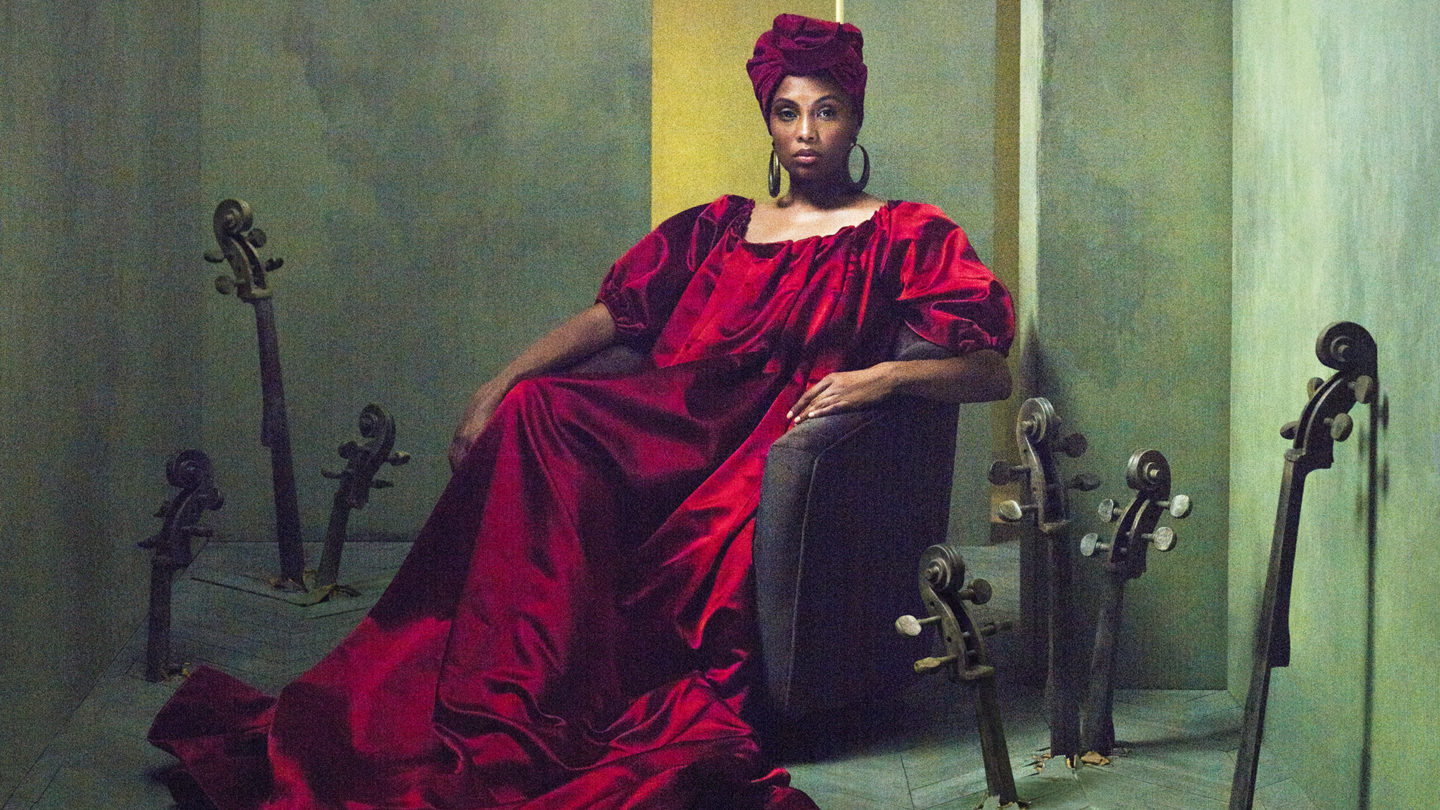 Helsinki Festival's first confirmed artists at Huvila are now published. International artists include Imany, Johnny Marr, John Cale, Nothing But Thieves, Beth Orton, Mulatu Astatke and Perturbator. The festival concerts of Finnish artists centre around anniversaries, with Katri Helena, Pepe & Saimaa and SANNI celebrating their special days.
Helsinki Festival is celebrated at Huvila for two and a half weeks, starting on 17 August. The Huvilanranta festival park, opened last year around the iconic Huvila festival tent, will continue to delight this year's audience as well.
Broad spectrum of visiting artists from around the world
This year's international highlights include the French artist Imany, who brings her praised Voodoo Cello tour to Huvila and performs in Finland for the first time ever. Arranged for eight cellos, new versions of previous decades' rock and pop classics – from Elton John to Bob Marley and from Imagine Dragons to Madonna – come to life in a new way in a magical string instrument choreography.
Friends of guitar-driven music will be delighted with the concerts of John Cale, multi- instrumentalist and founding member of The Velvet Underground, and British guitarist Johnny Marr, who together with Morrissey, formed the legendary composer-lyricist duo for the Smiths. Alternative rock arena giants Nothing But Thieves, whose three albums have gone to the Top 3 of the British Charts, come to Huvila for an intimate gig following main stage performances at some of Britain's biggest festivals.
The diverse array of international guest artists also includes the English singer-songwriter Beth Orton, who combines folk music and electronica and released Weather Alive, her first album in six years, last September.
Mulatu Astatke, the father of Ethiopian jazz who gained broader fame with the Jim Jarmusch film Broken Flowers (2005), and Perturbator, the French dark synthwave wizard with a black metal past, finally return to Finland.
Celebration of Finnish top artists and tailored special gigs
The star of the Finnish performers at Huvila is Katri Helena, celebrating her 60th artist anniversary. Having made an iconic career as the brightest star in Finland, the singer begins her Evening with Katri Helena concert with an interview with author Elina Hirvonen. Hirvonen's Katri Helena biography, entitled Katri Helena, laulaja, comes out in April (Johnny Kniga). Katri Helena's only performance in Helsinki this year takes place at Huvila, and there will be a cavalcade of evergreen songs.
The series of Finnish artists' anniversary concerts continues with Pepe & Saimaa. They celebrate, slightly in advance, one of the most talked about musical events of the year of its release, Pepe Willberg's comeback album Pepe & Saimaa – in particular, the end of the recording process in 2013. They have only performed together two times in their entire history, one of which was at Huvila in 2014. The album, which went to the top of the Finnish charts upon release, will be performed in its entirety at the anniversary concert by the Saimaa band, led by Matti Mikkola, a choir and the Vantaa Orchestra.
SANNI, Jonna Tervomaa, Scandinavian Music Group and Egotrippi also celebrate anniversaries. One of the most popular Finnish artists of the last decade, SANNI performs two SANNIVERSARY 10th anniversary concerts at Huvila, one for all ages and one for adults. Jonna Tervomaa began her career at Syksyn Sävel in 1983 and now celebrates her 40 years as a singer with the Suljettu Sydän concert, focusing on her biggest hits. The evening begins with STINAKO, the solo project of Color Dolor's Stina Koistinen. Scandinavian Music Group celebrates 20 years in existence, and Egotrippi makes a big comeback to top off a 30-year career – the Huvila concert is the band's only performance this year.
The Huvila concerts of several other Finnish stars will also offer special live music experiences tailored specifically for Helsinki Festival. Paperi T, who is releasing a new album in May, performs a rare joint concert with Emma-award winner pehmoaino. Dumari ja Spuget & Blosarit play Tuomari Nurmio's songs about the cruelty of war and dictatorship that are once again topical. Tuomari Nurmio's Dumari ja Spuget band is backed up by the Blosarit brass band.
Kerkko Koskinen, Linda Fredriksson and UMO Helsinki Jazz Orchestra serve up nostalgia at the Agatha 2 concert. Kerkko Koskinen's first instrumental album Agatha was celebrated at Huvila in 2007. Agatha 2, a sequel recorded with UMO Helsinki Jazz Orchestra and saxophonist Linda Fredriksson, will be played in its entirety at Huvila. With some of the most ecstatic gigs in recent years under his belt, Arppa fulfils the wishes of Helsinki Festival audiences with his gig, crowning the Finnish artist cavalcade at Huvila.
The tickets to these published shows are now on sale at Lippu.fi.
Helsinki Festival is celebrated from 17 August until 3 September 2023. More of the festival programme will be published during the spring.
Image: Imany – Voodoo Cello / Eugenio Recuenco