Audiences experienced premières and standing ovations at Helsinki Festival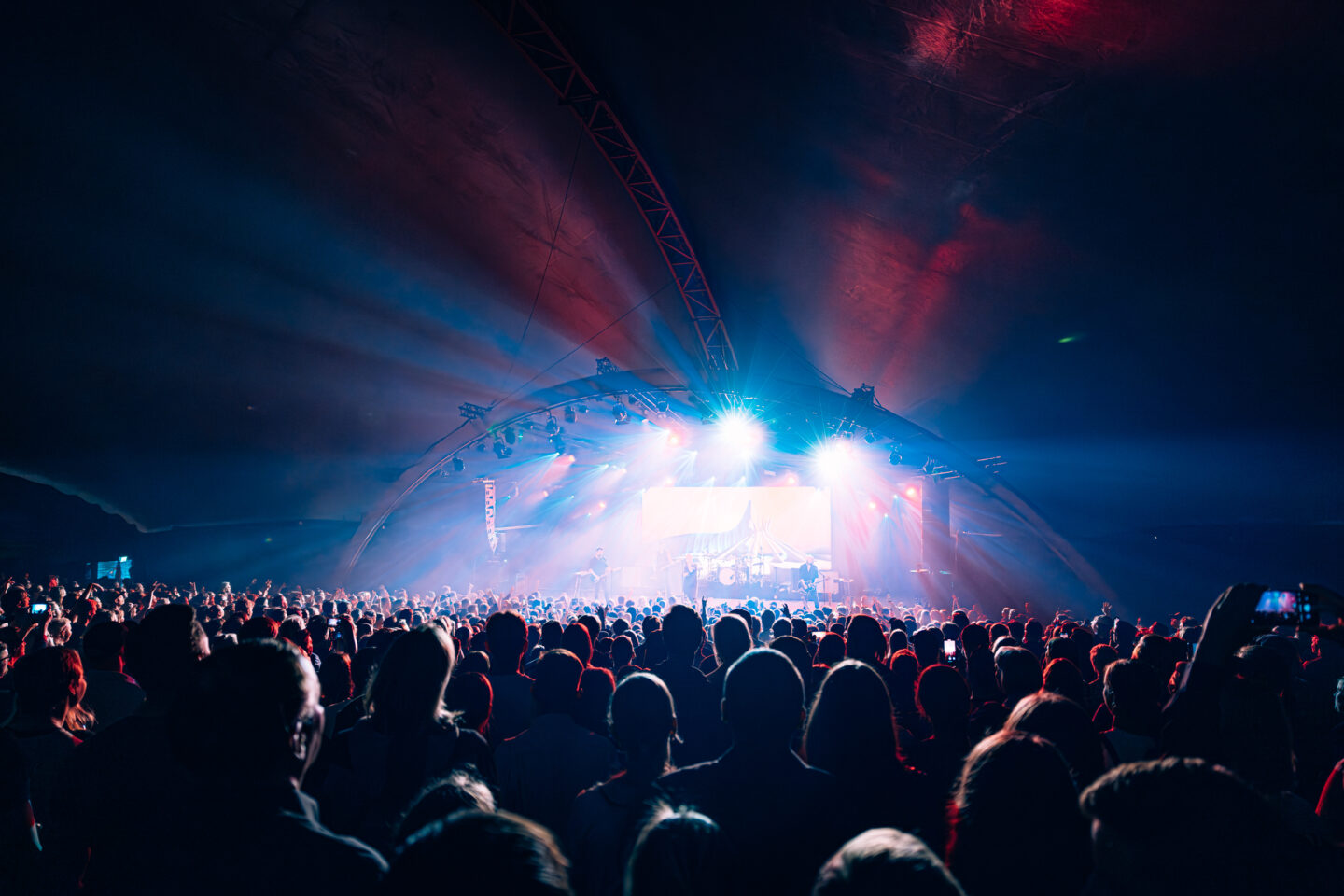 Helsinki Festival, which ended on 3 September, filled the city for 18 days with dozens of art events and hundreds of performances, including many that were sold out and world premières. Audience favourites included fresh interpretations of the Rite of Spring and sold-out evenings in the Huvila tent from Egotrippi to Nothing But Thieves.
Helsinki Festival featured two different interpretations of Igor Stravinsky's Rite of Spring, when Pina Bausch's choreography was interpreted by more than 30 different dancers from 14 African countries and the British Aurora Orchestra played the orchestral work by heart in Musiikkitalo. Led by Nicholas Collon, the Aurora Orchestra's concert with its stage presentations and spectacular projections was a world première, the following performance of which was at the BBC Proms in London at the weekend. The performances of both works were sold out and received standing ovations from the audiences.
Besides Aurora Orchestra's Rite of Spring, other sellout performances in Musiikkitalo and Temppeliaukio Church that sold out were the visit by The Tallis Scholars, Víkingur Ólaffson's first solo performance in Finland and the première and additional concert of Kaija Saariaho's HUSH, which was to remain her final work, interpreted by the Finnish Radio Symphony Orchestra, Susanna Mälkki and Verneri Pohjola. The recording of the concert, which culminated in a silent moment of remembrance and a standing ovation, can still be seen on Yle Areena.
Other audience favourites included many sellout events in Huvila, such as the concert by British band Nothing But Thieves, which attracted a record audience to the tent and two concerts celebrating Egotrippi's 30-year career. Gigs by Mulatu Astatke, Pepe & Saimaa, Imany, Arppa, Paperi T and pehmoaino, Sanni and Scandinavian Music Group as well as the unique evening with the artist Katri Helena were also sold out.
"A huge thanks to all the audiences and artists who came together at Helsinki Festival. You once again created an exceptional artistic early autumn extravaganza," says Marko Ahtisaari, Helsinki Festival's Artistic Director. "I'm often asked about the festival highlights. I hope that all friends of Helsinki Festival will go and revisit Kaija Saariaho's final work HUSH. Recordings of Helsinki Festival concerts can be found at helsinkifestival.fi."
Host of free programmes in the city and at Huvilanranta festival centre
Helsinki Festival was seen and heard across the city, especially on Night of the Arts, park concerts during the opening week and at Huvilanranta festival centre, which was open to everyone. Night of the Arts, which opened Helsinki Festival on 17 August, brought together thousands of city residents to set the mood for the evening at more than 300 free art events. Night of the Arts culminated at Kansalaistori with a screening of the work Final scenes of disaster movies created by the Tellervo Kalleinen and Oliver Kochta-Kalleinen. The work was realised in partnership with Helsingin Sanomat and an estimated more than 11,000 people turned up to see the work.
People also enjoyed free music experiences in the spirit of a picnic in parks around the city when the Music in the parks (Puistot soimaan) concert series realised in partnership with Elisa played in Lapinlahti, Sinebrychoff and Kaivopuisto parks. Helsinki Philharmonic Orchestra concert from Musiikkitalo, The Tallis Scholars' music from Temppeliaukio Church and Jonna Tervomaa's gig from Huvila were livestreamed to the parks.
Designed by JKMM Architects, Huvilanranta festival centre, built for the first time last year in conjunction with Huvila, was, at the request of the public, open for more than five weeks this summer. Besides a menu of food and drinks, the public were also served up dozens of free events ranging from gigs to yoga and DJ evenings. The area attracted thousands of visitors, especially on sunny days.
Helsinki Festivals' festival friends Subculture day, Art goes Kapakka, Helsinki Contemporary Opera Festival, Outsider Art Festival, Runokuu, SAMPO Festival, Teatteri Sirkus Suosalo and Viapori Jazz also provided a varied programme of free and chargeable events.
Helsinki Festival's main partners are Helsingin Sanomat and Elisa, the sponsors are Accenture and the service partners are Akun tehdas, Helsinki Bryggeri, Heku, Marski by Scandic and Renault.

Many Helsinki Festival concerts can still be enjoyed as recordings. A summary of these is available on the HF website. The next Helsinki Festival will take place from 15 August to 1 September 2024. The full programme will be published during spring 2024.