Partner Festival: Outsider Art Festival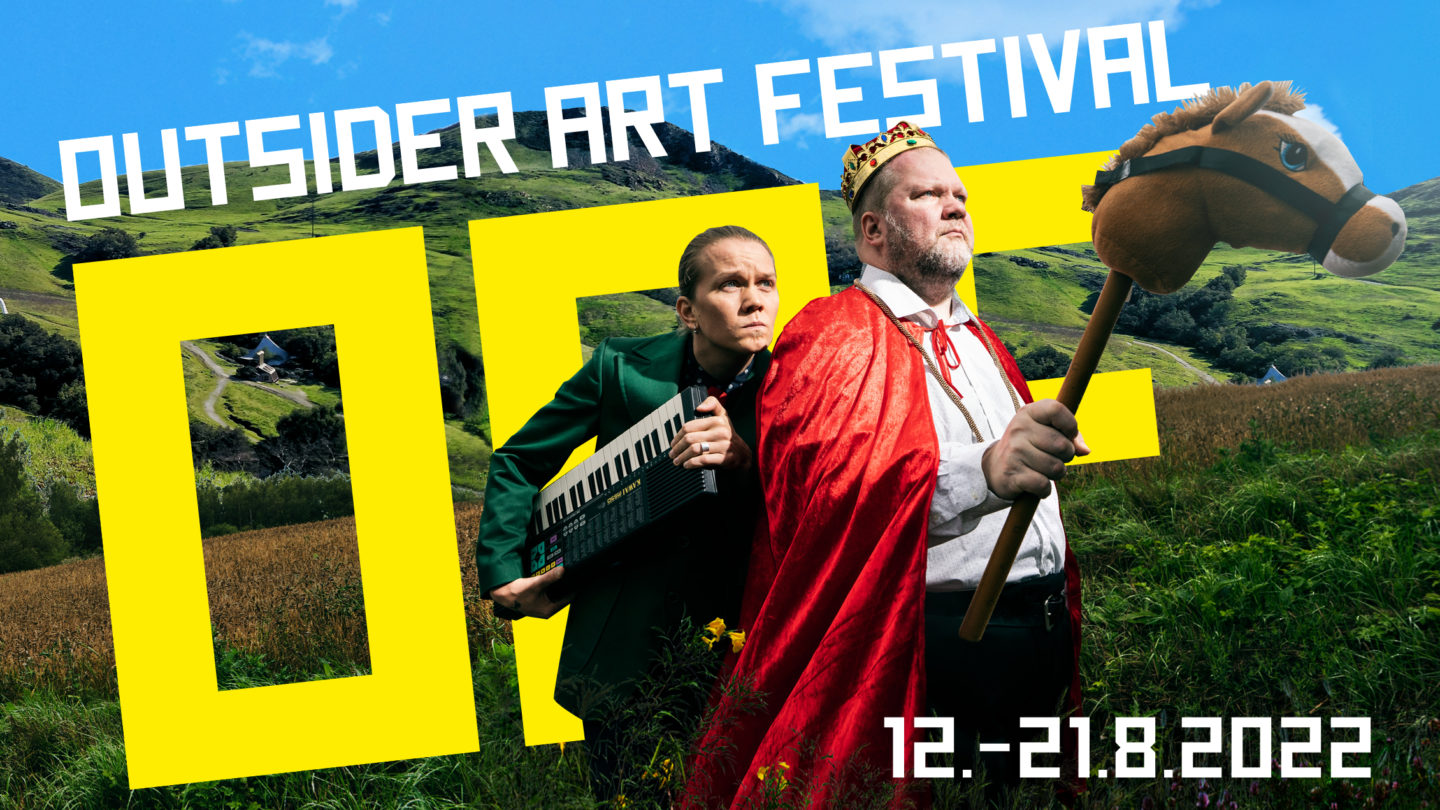 Event Introduction
The second Outsider Art Festival gives voice to outsider artists by presenting a conquering lineup of music, visual arts, performing arts, films, literature and life stories. OAF is a partner festival of the Helsinki Festival.
OAF 2022 offers a diverse art program with more than 20 events all around Helsinki and online. The OAF festival guides lead the audience to singing karaoke in Karelian language on the Kansalaistori Square, to art exhibitions at Helsinki Art Museum HAM and Pertti's Choice Gallery in Hakaniemi as well as to enjoy the energy of live concerts at G Livelab Helsinki. The film screenings take place at Central Library Oodi's Kino Regina and at the OAF Online Stage. You can follow the conversation programs about current topics at HAM Corner and Radio Helsinki.
The OAF info is situated at the Central Library Oodi. Other event venues are Helsinki Art Museum HAM, Oodi's Kino Regina, Musiikkitalo, G Livelab Helsinki, Hotel Klaus K as well as Pertti's Choice, Radio Helsinki and the OAF Online Stage and Virtual Gallery.
More information at: outsiderart.fi
The Outsider Art Festival includes events both free of charge and with paid tickets. The program takes place in live events as well as online. For more detailed information on the tickets, check the event pages. Click here for the whole program.
Get your concert and solidarity tickets from Tiketti at tiketti.fi/oaf.
OAF is a partner festival of the Helsinki Festival. The festival is organised by the Outsider Art Finland network: Pertti's Choice, Autism Foundation Finland, Kukunori, Arts Promotion Centre Finland and Mad House Helsinki. The festival is produced by the outsider art production house Pertti's Choice, founded by the punk band Pertti Kurikan Nimipäivät. OAF is in collaboration with the Ministry of Education and Culture, the City of Helsinki, Kyrö Distillery Company, WSOY and Tradeka as well as the True Equality partner companies.
Categories
Event Information
Tickets:

0–22,50 € (Tiketti)