Welcome to Helsinki Festival! We are very pleased to have you as a part of our festival programme. In order to guarantee you a pleasant stay in our beautiful city, we have gathered some practical information about restaurants, transportation and places to visit during your stay in Helsinki.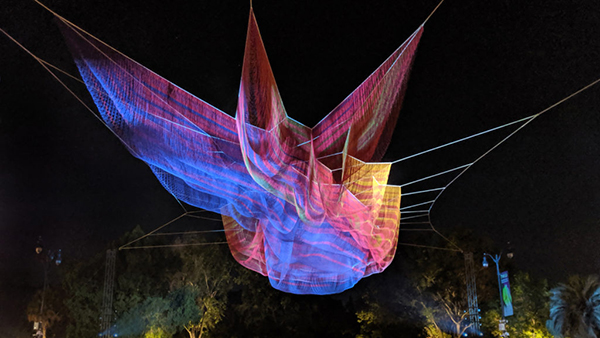 Below, you can find all important contact details – please do not hesitate to ask if there are any questions regarding your visit!
Producer | Dance, Theatre & Circus
Suvi Ahoniemi
suvi.ahoniemi@eventshelsinki.fi
+358 50 523 3099
Producer | Dance, Theatre & Circus
Johanna Rajamäki
johanna.rajamaki@eventshelsinki.fi
+358 50 577 5880
Senior Producer | Huvila
Aleksi Pahkala
aleksi.pahkala@eventshelsinki.fi
+358 40 764 3365
Producer | City Events
Lissu Kirves
lissu.kirves@eventshelsinki.fi
+358 40 766 9671
Senior Technical Producer
Matti Vuorela
matti.vuorela@eventshelsinki.fi
+358 45 662 4449
Senior Technical Producer
Esa Kandelberg
esa.kandelberg@eventshelsinki.fi
+358 50 331 4077
Communications manager
Laura Gottleben
+358 50 468 7243
laura.gottleben@eventshelsinki.fi
Communications coordinator
Turkka Ylinen
+358 50 348 0580
turkka.ylinen@eventshelsinki.fi
Transportation to and from the airport
We are pleased to provide you with easy and smooth transportation between the airport and your hotel. Our drivers will make sure to get you to your destination on time, and will leave the hotel 3 hours prior to departure. Our drivers carry festival signs, so they will be easy to spot at the airport. If there are any questions regarding the transportation, please contact our transportation coordinator Miki Leivo.
Public transportation in Helsinki
The majority of the city's main sights are within a walking distance and easily reached on foot. There are also several tram and metro lines, buses and night buses, ferries and trains that will take you to your destination. There are various ticket and travel card options to choose from. Ticket machines are available at most stations. You may also download the HSL Mobile ticket app on your smartphone and purchase single and day tickets on the go. More information on routes, timetables, tickets and fares can be found on the HSL website.
City bikes
If you would rather get to know the city by bike, you can hop on a yellow HSL city bike. There are over 200 bike stations in Helsinki and Espoo regions, and the bikes may be used for 30 minutes at a time. If you are visiting for a short time only and do not wish to register for the service, you may purchase a day pass or a week pass by using a payment terminal at Kaivopuisto, Unioninkatu, Central Railway Station/East, Kiasma and Hakaniemi metro station. More information about the city bike service here.
When in Helsinki
August is an active month in Helsinki. There are several festivals and cultural events taking place in the city. The temperature in August-September varies between 8 and 20 degrees Celsius during the day and rains are likely to occur. If your visit in Helsinki is short but sweet, here are some suggestions to help you enjoy it to the fullest. You can also find more information here.
Archipelago
The Helsinki archipelago is unique and historic, and island hopping is popular amongst locals as well as tourists. With a HSL Travel Card or day/single ticket you may get a ferry from the buzzing Market Square to Suomelinna sea fortress and enjoy a picnic by the sea or pay a visit to the island's museum.
Design
Design District Helsinki in the Kamppi-Punavuori-Ullanlinna area is a combination of fashion shops, museums, design, art galleries and resturants. Given its central location in the heart of the city, it is a great place to fall in love with Finnish design, art and the urban culture of Helsinki. More information here.
Sauna
One of the most authentic and popular traditions in Finland is the relaxing, Finnish sauna experience. In Helsinki there are a few public wood saunas where you can relax in candle light or take a dip in the sea. More information here.
Explore the full list of public saunas in Helsinki here.