Helsinki Festival to go ahead as planned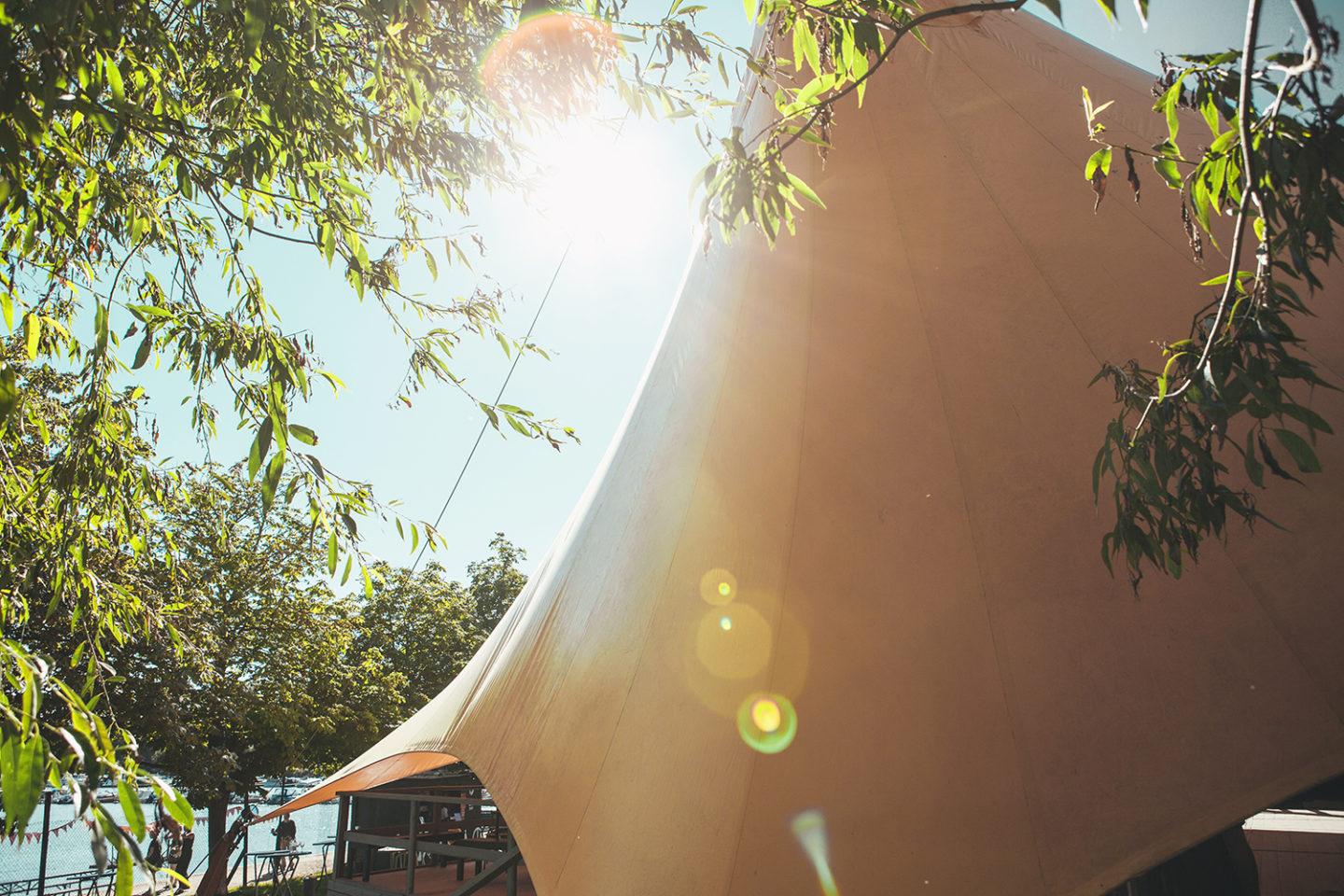 On Tuesday 3 August, the Metropolitan Area coronavirus coordination group stated that Helsinki was again entering the spreading phase of the coronavirus pandemic. In its statement issued on Friday 6 August (today), the Regional State Administrative Agency for Southern Finland has not tightened the arrangement of public events, but if necessary will next week reassess the need for restriction measures.
The Helsinki Festival programme has been built with coronavirus safety in mind and allowing safe distancing so that arrangements for the Festival, which will get underway in just under two weeks, can continue normally. Tickets for around one third of normal capacity for the events are on sale and venues will comply with face mask requirements and other health-safety practices at each event.
Huvila, which has formed the landmark of the whole event, has been turned into an outdoor space by removing the side walls and the festival area, which extends to Tokoinranta waterfront, will provide a pleasant and safe space in which to enjoy live music outdoors. Concerts and dance performances during Helsinki Festival have also been designed to allow more space and to prevent audiences and the public from moving around unnecessarily.
"We are confident that the guidelines applying to public events in Southern Finland will continue to be in line with the decisions taken by Southwest Finland, Pirkanmaa and the Communicable Diseases Act, and will enable public events to be held as the vaccination coverage rate rises. Helsinki Festival has been planned from the very outset with coronavirus safety in mind. Limited audience capacity, safe distancing and proper wearing of face masks will ensure safe access to events and performances," says Stuba Nikula, CEO of Helsinki Events Foundation.